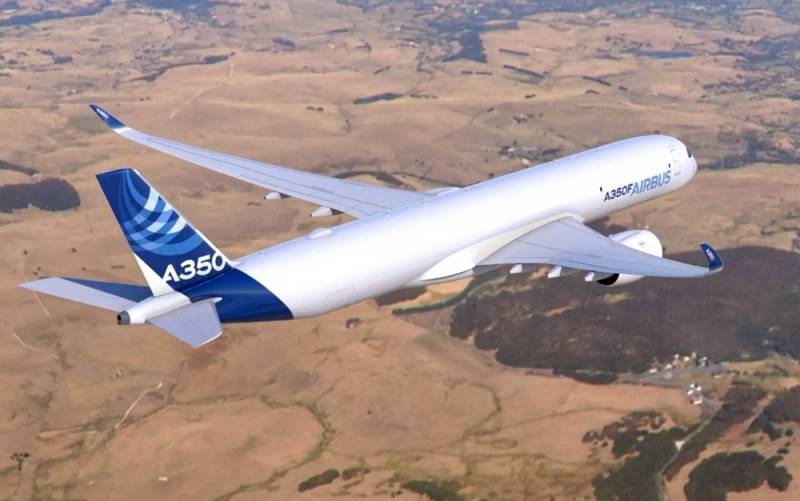 Airbus' new brainchild, the long-haul A350F freighter, could open the door to a new era of commercial aviation. According to the German aviation resource Flug Revue, in the future, only one pilot will be able to be in the cockpit during flight.
The public first saw the A350F at the recent Dubai Air Show. The aircraft's payload reaches 109 tons with a take-off weight of 319 tons, leaving behind the Boeing 777F. In addition, as explained in the UAE the head of Airbus Guillaume Faury, the A350F may become the world's first jet airliner approved for flights under the control of only one pilot. According to Faury, it will be possible to carry out single-pilot flights in the cargo business.
Airbus's plans to test the A350F in "single-pilot mode" became known back in June this year. Long-distance flights, which today still require three to four pilots to rotate in the cockpit, will in the future be able to operate with just two pilots alternating, one in the cockpit and the other in the lounge.
The first A350F is expected to be ready for flights in 2025. Until that time, the company must introduce means to improve the safety of aircraft control in a "single-pilot" mode.