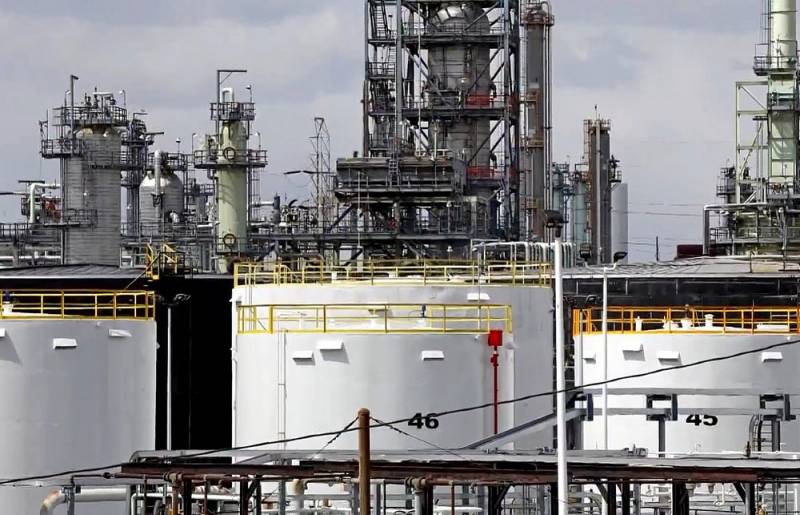 Last week, the United States announced the sale of 50 million barrels of crude oil from the Strategic Petroleum Reserve (SPR) in an effort to stabilize gasoline prices. According to the American resource OilPrice, if this practice continues, by 2032 the country risks losing about half of its strategic oil reserves.
Experts believe that the sale of "black gold" from the SPR could empty reserves from 618 million barrels (as of October 2021) to 314 million by 2032. In this case, the volume of oil reserves will drop to the lowest level since 1983.
However, contrary to the expectations of the Joseph Biden administration, a few hours after the announcement of the sale of raw materials and a short-term drop in prices, oil prices rose again, leveling out previous losses. On Friday, November 28, oil prices fell, but the collapse had nothing to do with oil sales - the market was frightened by a new dangerous strain of covid "Omicron".
In addition to recent sales of fuel from the US Strategic Oil Reserve, Washington is planning a larger cut in its SPR oil reserves by the end of the decade. For example, according to the Energy Information Administration (EIA), the previously passed Infrastructure and Jobs Investment Act includes a provision to sell a total of 87,6 million barrels of SPR crude oil in 2028-2031.
In addition, the 2015 amendments to America's Ground Transportation Act and the 2018 Bipartisan Budget Act collectively call for the sale of more than 160 million barrels of SPR crude oil in 2022-2027.
At the same time, as a member of the International Energy Agency, the United States is required to maintain stocks of crude oil and petroleum products (both public and private) to provide a minimum of 90 days of US protection from imports of raw materials.