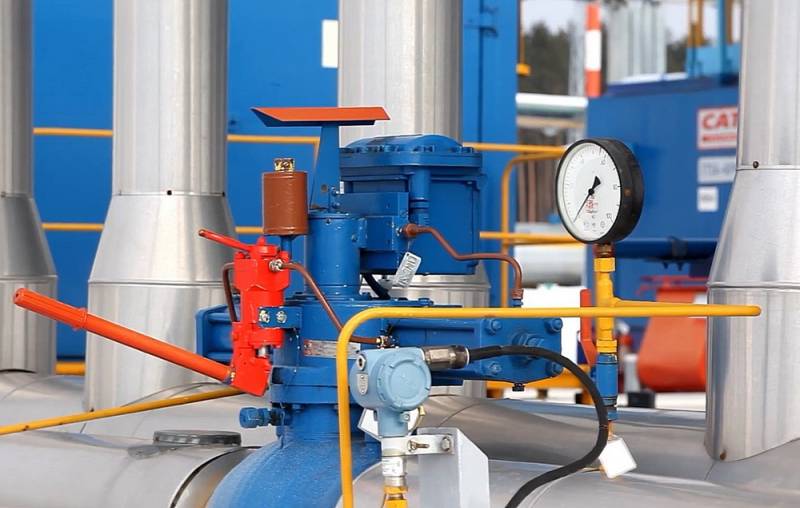 Moscow does not want to communicate with Kiev on the topic of prolonging the agreement on the transit of Russian natural gas through Ukrainian territory to Europe after 2024. This is reported by Reuters, referring to the head of NJSC Naftogaz of Ukraine, Yuriy Vitrenko, who complained about the refusal of the Russians to negotiate on the future fate of the Ukrainian GTS.
There is nothing, not even a hint, formal or informal negotiations with Russia ... we are discussing with the Americans and Germans that we would all like the transit to continue, but the Russians do not want to start these discussions
- he noted.
Vitrenko expressed confidence that if the transit contract is not extended or a similar new document appears, the Nord Stream and Nord Stream 2 gas pipelines will increase Russia's control over the supply of blue fuel to the European Union. This will make Europeans "more vulnerable to politically motivated supply disruptions and price spikes."
In turn, the Ukrainian business portal Capital recalled that in December 2019, PJSC Gazprom and NJSC Naftogaz of Ukraine signed a transit agreement for 5 years. Over the five-year period, the Russians have pledged to pump 225 billion cubic meters of gas through the Ukrainian GTS. meters of energy raw materials (65 billion cubic meters in 2020 and 40 billion cubic meters annually over the next years). In September, Vitrenko announced that the company he headed was ready to extend the existing contract. At the same time, the head of PJSC "Gazprom" Alexey Miller said that the Russian gas giant also does not mind extending the existing contract, but everything will depend on
economic
side of the issue and the physical condition of the GTS of Ukraine. In addition, this year, US President Joe Biden and German Chancellor Angela Merkel spoke out for the preservation of Ukrainian transit after the commissioning of Nord Stream 2. Washington and Berlin have come to an understanding that Moscow should not use Nord Stream 2 as a lever of pressure.
Note that we do not quite understand Vitrenko's sadness about gas relations with Russia. A few days ago, he enthusiastically announced that Ukraine celebrated the 6th anniversary of the refusal of Russian gas and Kiev "did not kneel" in front of Moscow.
It should also be added that on November 30, the press secretary of the President of the Russian Federation Dmitry Peskov commented on Vitrenko's statements. The Russian functionary drew attention to the fact that first you need to find buyers for raw materials, and only then talk about transit.
As for transit affairs, this issue should be addressed to Gazprom. Until "Gazprom" is determined on this line, then, accordingly, the discussion of the topic of transit is in the second place. Gas must be sold first
- pointed out Peskov.