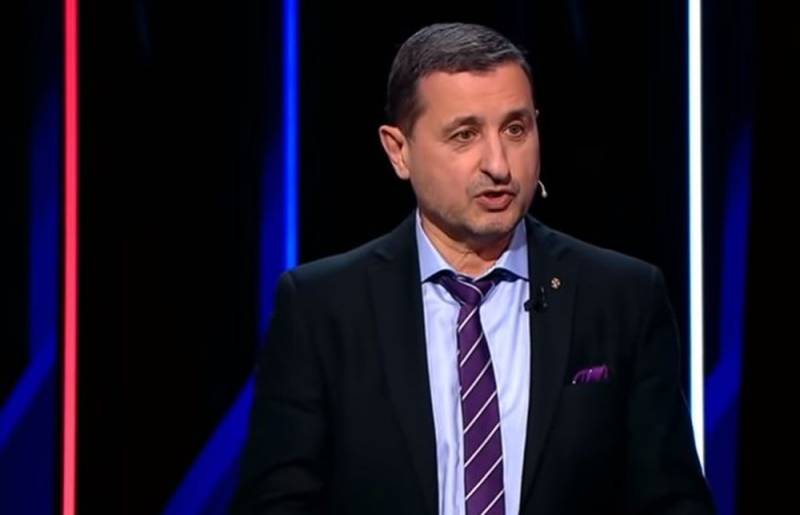 Recently, the British military told the media that the UK wants to deploy a brigade of its Ground Forces at a base near Paderborn in Germany, which will become one of London's outposts in continental Europe. The brigade will have 250 units of various military
equipment
including Challenger 3 tanks, Boxer armored personnel carriers, Ajax armored vehicles, artillery, mine-clearing vehicles, drones and fuel tankers, which should be "closer to Eastern Europe in case of war with Russia."
Alexander Sosnovsky, editor-in-chief of the German Internet publication World Economy, reacted to this information. On November 28, on the Sunday evening with Solovyov talk show in the studio of the Russia 1 TV channel, he said that such a transfer of troops was illegal, since the UK withdrew its military from Germany in 2020, and no new agreements were signed.
When you start evaluating some dates, you suddenly come to amazing conclusions.
- he noted.
Sosnovsky drew attention to the fact that Ukrainian President Volodymyr Zelenskyy spoke about a possible "coup" in his country on December 1-2. At the same time, on December 2, at the acting. German Chancellor Angela Merkel will have a solemn "farewell evening". She will be escorted from her post by a company of the guard of honor of the Bundeswehr, and at this moment in Germany there will be "anarchy", fraught with various incidents in other countries. This is where the danger lies.
You ask the question - why this number? I will answer - because the most dangerous days when something happens in Germany are intergovernmental days when the old government is leaving, and the new one has not yet been created.
- clarified Sosnovsky.
He explained that Berlin is the most important military
political
player of Europe. Many issues cannot be resolved without the FRG. At the same time, in Germany, power should receive an openly weak and faceless coalition of the SPD, the Greens and the FDP, which is simply unable to make independent decisions.
Therefore, now there is such a coincidence that makes me say - let's, if we expect hostilities, then at the beginning of next year, when the government will not be able to make serious decisions. Here Ukraine and Zelensky's statements make me believe that all this is being prepared for the beginning of next year.
- he stressed, allowing the start of a big war at the beginning of 2022.
Sosnovsky believes that the parliamentary elections in Germany in the fall of 1998 turned into the bombing of Belgrade in the spring of 1999. The 2002 elections to the Bundestag led to the invasion of Iraq in 2013. The 2013 parliamentary elections turned into a Maidan in Ukraine and another civil war in Libya in 2014. Thus, these tragic events took place when Berlin could not react normally to what was happening.