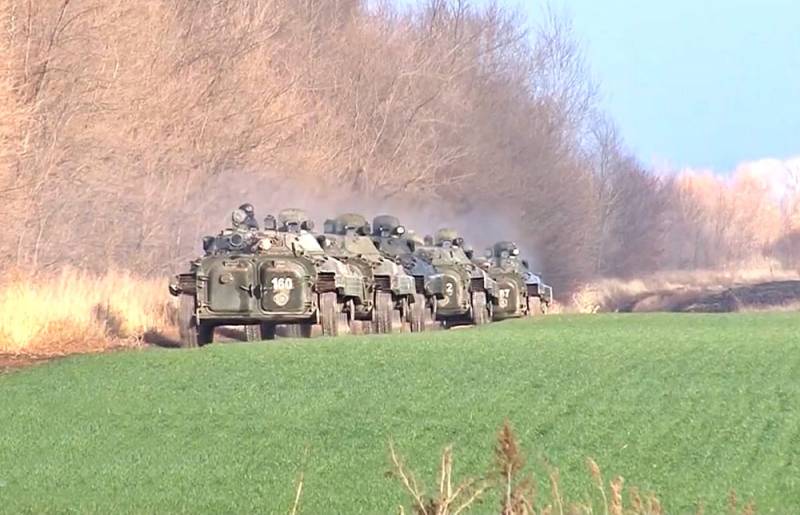 Given the tense foreign policy situation and possible provocations, Moscow is concerned with strengthening the protection of the Russian state border, starting to set up additional border posts near Ukraine.
For example, the border department of the Federal Security Service of the Russian Federation for the Belgorod and Voronezh regions posted round-the-clock orders on the 56th kilometer of the Boguchar - Kantemirovka highway (19 km in a straight line or about 30 km along the road from the Ukrainian border). Now, the appearance on this territory (entry or passage) is allowed only upon presentation of identity documents. The border zone is equipped with warning signs.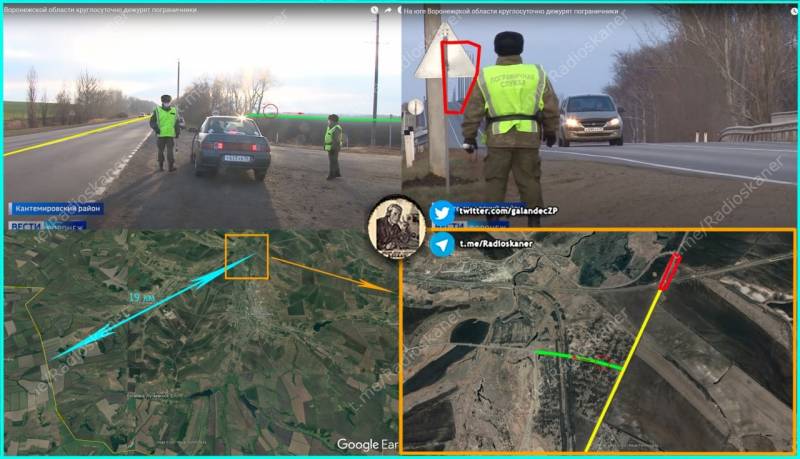 It should be noted that the regional center, the urban-type settlement Kantemirovka, was part of the border zone before. This settlement of military valor is located near the Kantemirovka River (Don basin), 279 km south of Voronezh. The Kantemirovka railway station (South-Eastern railway) is located on the Rossosh - Millerovo section, and the nearest cities - Rossosh and Boguchar are 60-70 km away.
At the same time, the movement of a large number of various Russian armored vehicles was noticed on the adjacent country roads. The administration of the Kantemirovsky district assures that the appearance of armored vehicles is not associated with any emergency situation. They explained that after the resumption of the work of the military unit in Boguchar, armored vehicles are periodically transferred there from the Kantemirovka railway station.
Note that in the spring of 2020, Kiev temporarily closed 107 checkpoints across the Ukrainian-Russian border due to the COVID-19 pandemic. Now from the Voronezh region you can get to Ukraine through the checkpoint "Chertkovo", and from the Belgorod region through the checkpoint "Nekhoteevka".
Currently, in Ukraine and in the West, there is hysteria over the movement of Russian troops near the Ukrainian-Russian border. Therefore, it is possible that the emergence of additional border posts on Russian territory will be announced by Russophobes as another "act of aggression."