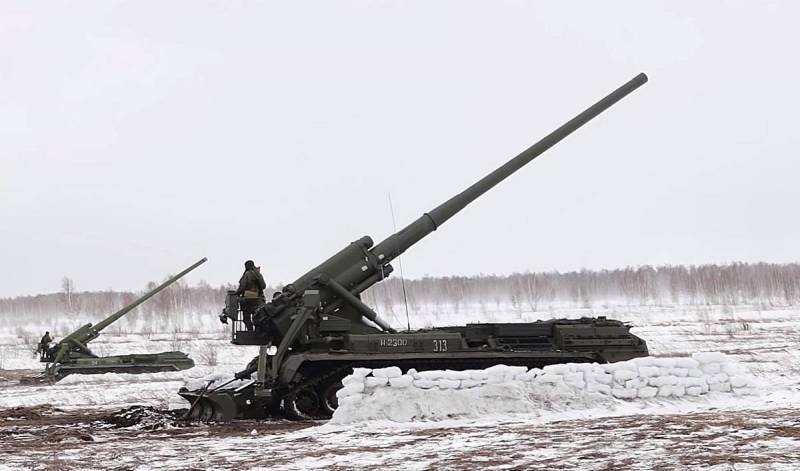 In the context of the pulling of weapons to the eastern borders of NATO, Russia is taking similar actions, defending its own borders. So, in social networks there are videos showing Russian self-propelled artillery units "Pion", moving along the railroad towards the West.
It is the most powerful self-propelled artillery weapon in the arsenal of the Russian army. The self-propelled gun barrel caliber is an impressive 203 mm.
However, Russia has the right to move its own weapons across its territory and not ask permission from other countries for this. Meanwhile, the North Atlantic Alliance, accusing Moscow of wanting to occupy Ukraine, as well as unleashing a migration crisis on the border between Poland and Belarus, is deploying armored vehicles to the east.
Thus, 155-mm NATO self-propelled guns Zuzana 2 moved from Poland to Latvia on their own. Eyewitnesses also report unloading of American M109A7 Paladin artillery mounts in Poland. All these weapons are supposed to be pulled to the Polish-Belarusian border under the pretext of resolving the migration crisis.
>
Meanwhile, commenting on NATO's accusations against Russia of provoking the conflict, the Russian Ministry of Defense draws attention to an increase in the activity of the Western bloc in the Black Sea. According to the military department of the Russian Federation, the alliance is trying to create a powerful grouping near the borders with Russia, the goal of which is the military development of Ukraine.