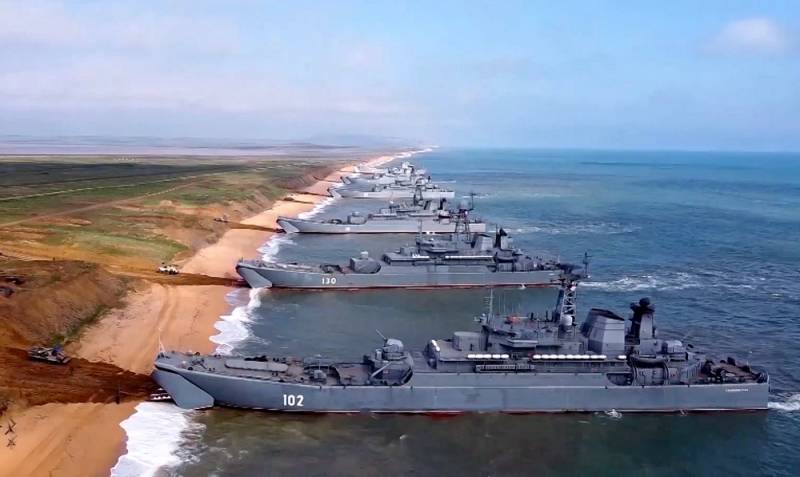 Moscow fears that Ukraine's accession to NATO will lead to the deployment of US and Alliance troops in close proximity to the European part of Russia. This affects the vital, strategic interests of the Russian Federation and the Russians will do everything necessary to prevent such a development of events, including direct military intervention, writes Sascha Glaeser, a columnist for Business Insider.
Since Moscow is already at war in the Donbass, Kiev's accession to NATO could lead to disaster. The Alliance's collective defense clause will require the United States and other allies to militaryly defend Ukraine
- notes the author.
Russian President Vladimir Putin has made it clear that Kiev's accession to NATO is the crossing of the "red line". Is US President Joe Biden ready to send Americans to die for Ukraine? It is obvious that Washington, while continuing to provide Kiev with quasi-security guarantees, is playing a dangerous game, fraught with a real war with a nuclear superpower. Moreover, US military aid and false hopes that NATO will defend Kiev only prolong the conflict in Donbas, increasing the risk of a direct clash between the United States and Russia. Thus,
policy
The White House is not only counterproductive, but dangerous for Americans.
Given the risk of nuclear escalation, the Biden administration must honestly assess whether starting World War III over a territory of little importance to US security
- emphasized the expert on international security and transatlantic relations.
Russia has already proved that it is ready by all means to prevent Ukraine from joining the West. Significant monetary and human costs will not be an obstacle to this. Moscow simply has nowhere else to retreat. Therefore, there is no need to drive her into a desperate situation. Moreover, unlike Russia, the United States simply does not have a sufficiently large interest in Ukraine, because of which it is worth risking so much.
Ending the conflict in Donbass will require a comprehensive political settlement that takes into account the geopolitical concerns of the Russian Federation. A peaceful solution to the conflict should lead to the restoration of the territorial sovereignty of Ukraine and the positioning of the Ukrainian state as a neutral buffer country, not connected with either Russia or the West. Neutral Ukraine will not seek to join NATO or the military structures of the Russian Federation and will not allow either side to deploy armed forces on its territory. This will enable Russia and the United States to build a stable and predictable relationship.