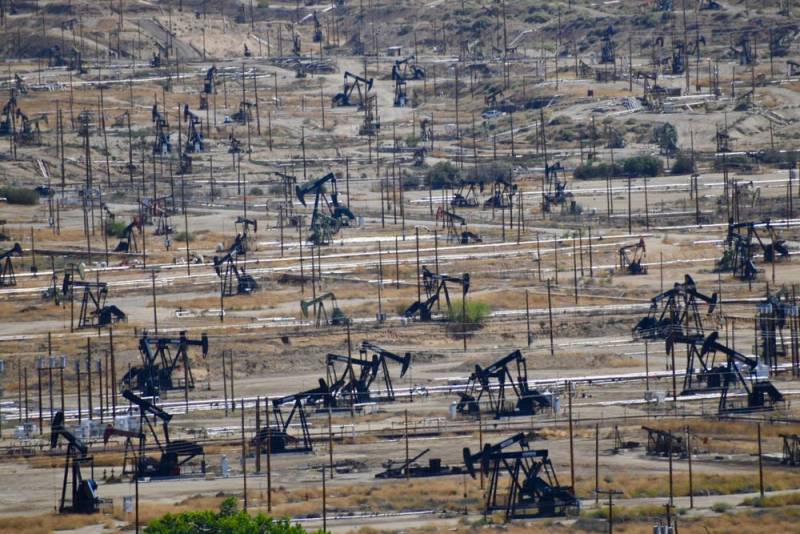 The cost of oil in the world is showing a decline, as evidenced by data from international commodity trading floors. This is due to several objective factors.
First, on November 24, US President Joe Biden announced the "listing and release" of 50 million barrels of "black gold" from the country's strategic reserves. Secondly, a new mutation SARS-CoV-2 - a new strain of coronavirus - B.1.1.529 (omicron) has been identified in Africa, which may lead to another serious decrease in demand. The exchanges simply could not help but react to this and oil prices experienced a record drop in several months (since September 13).
On the evening of November 26, January Brent oil futures (raw materials are produced in the North Sea) fell by 11,25% - to $ 72,97 per barrel. At the same time, the price for January WTI oil futures (raw materials are produced in Texas, USA) fell by 12,83% - to $ 68,33 per barrel.
Market participants are very sensitive to newly emerging risks. Investors, traders, speculators and experts are confident that there will be a surplus of oil in the world. The sale of raw materials from the US reserves, as well as a number of other countries that followed Washington's example, will contribute to this, since OPEC + has not yet made a decision to cut production.
At the same time, the omicron will cause a further tightening of quarantine restrictions across the planet, which will have "dire consequences" as consumption will decrease and supply chains will be disrupted. Thus, market factors indicate the possibility of further decline in the value of "black gold". Although earlier experts said that a barrel of oil could reach a price level of $ 100 by the end of this year. Predictions do not come true again, or does the barrel still have time? ..