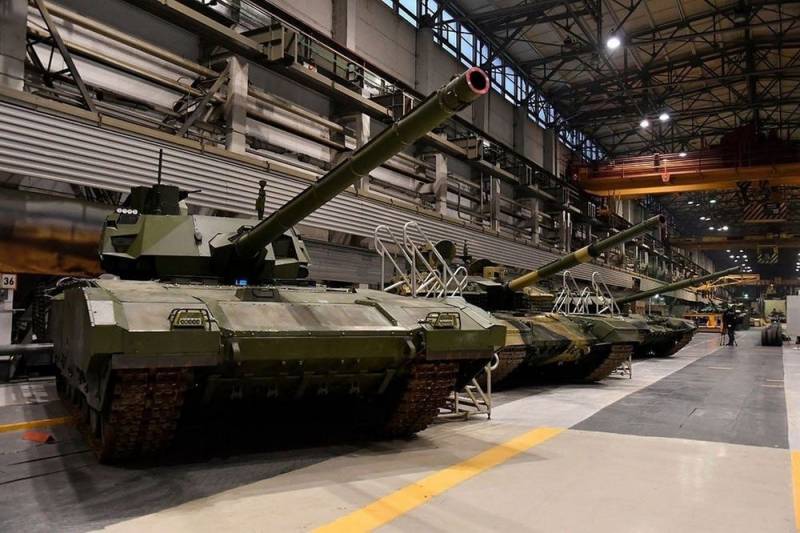 On November 26, a representative delegation of the Russian Ministry of Defense visited the assembly shop of JSC NPK Uralvagonzavod in Nizhny Tagil (part of JSC Concern Uralvagonzavod of Rostec State Corporation). The high-ranking military was shown all
technological
production chain of T-72B3M, T-90M "Breakthrough" and T-14 tanks based on the heavy unified Armata platform, as well as individual systems and units of combat vehicles.
The photographs presented to the public from the enterprise showed an uninhabited T-14 "Armata" tower, which was without protective covers. According to the state defense order, serial deliveries to the troops should begin even before the end of state tests. By the end of 2021, the Ground Forces of the RF Armed Forces will receive 20 units of an experimental-industrial batch of such tanks to gain operational experience.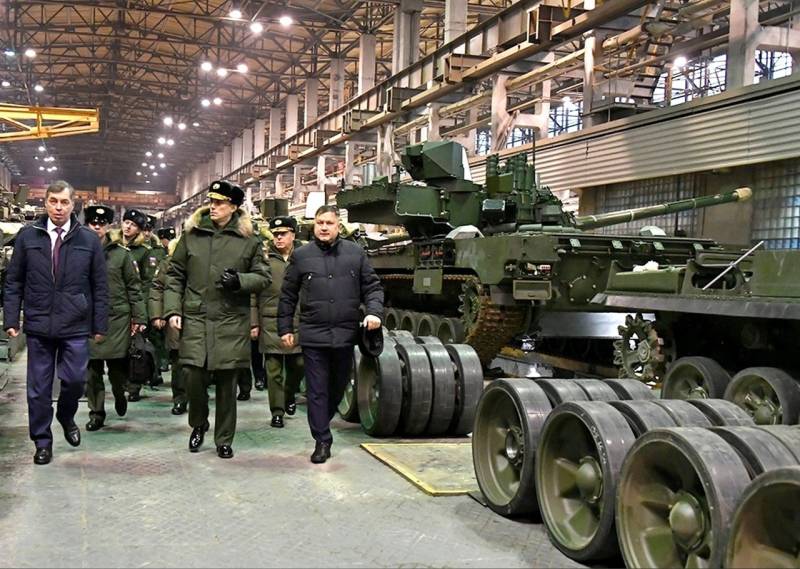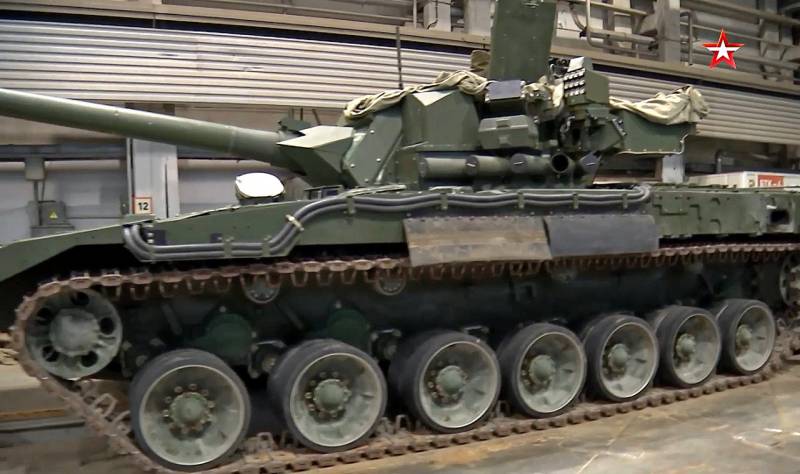 The state tests of the T-14 "Armata" are expected to be completed in the first half of 2022. After that, a larger-scale rearmament of combat units for these combat vehicles will probably begin. In the period from August to October 2021, the tank units were being finalized. For example, he acquired reinforced road wheels similar to those used on the T-16 ARRV.
T-14 "Armata" is a new generation tank designed for network-centric warfare. It can be used as a command tank for the T-72B3M, T-90M "Breakthrough" groups, as well as conduct independent combat operations. Its 125-mm cannon can fire with existing TURs at a distance of 7 km, and the engine power (1500 hp) allows the 55-ton combat vehicle to accelerate to 82 km / h.