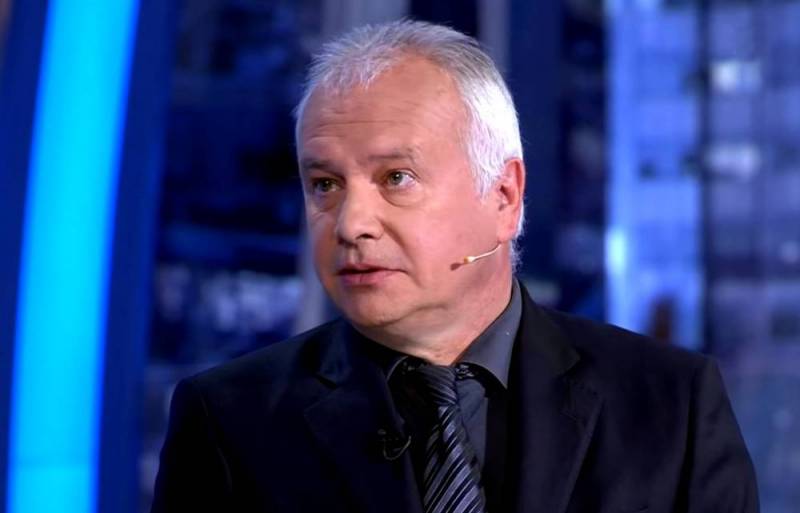 An improvement in relations between Berlin and Moscow is not foreseen in the near future, and hopes for this have fallen. German political scientist Alexander Rahr wrote about this on November 25 on his Telegram channel, reporting information about the new government of Germany.
The program of the future tripartite coalition German federal cabinet (made up of the SPD, Green and FDP parties, and will begin work on December 6-8) states that Berlin will defend the interests of Kiev and seek the return of Crimea and Donbass to Ukraine. At the same time, however, without specifying the details.
Rahr stressed that it was not realists who came to power in Germany, as many hoped for, but supporters of liberal values, which are dearer to them than national interests. He suggested that relations between Berlin and Moscow could be spoiled from the first day of the work of the new government of the FRG due to the events in the Russian Federation around the Memorial human rights center (recognized as a foreign agent in Russia).
It is not wise to start diplomatic relations with a fight, but it cannot be avoided.
- he considers.
Rahr drew attention to the fact that the Federal Republic of Germany wants to conduct a "civil dialogue" with human rights defenders in the Russian Federation. He indicated that Annalena Berbock from the Green Party will become the German Foreign Minister. At the same time, he was delighted that Berlin is still open for a constructive dialogue with Moscow on energy and a number of other issues.
Burbock studied in London and visited the United States, she does not yet know the rest of the world. Will get to know him
- he explained.
Rahr stated that the Greens, with their critical agenda, had prevailed over the conciliatory stance of the SPD. Therefore, the future Chancellor Olaf Scholz, probably, gives them at the mercy of relations with the Russian Federation, and his influence in foreign
policy
in general will not be dominant.
Germany remains a loyal child of the United States, while at the same time it will try to strengthen European autonomy. The agenda looks very confrontational. It's a pity
- summed up Rar.
Note that in Germany, the future government has already received the nickname "traffic light" because of the colors of its political forces.