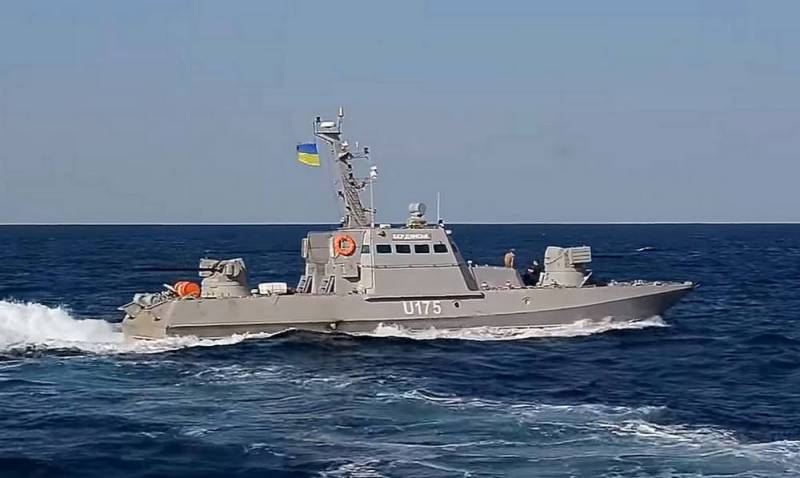 CNN writes about the preparation of the Ukrainian naval forces for a possible "Russian invasion". Correspondents of the TV channel visited the Ukrainian part of the coast of the Azov Sea yesterday.
After the annexation of Crimea and the construction of a bridge from the peninsula to the mainland, the Russian Federation actually took control of all Ukrainian shipping from Azov. In a new article on the TV company's website, it is noted that Ukraine has a plan of how exactly it will try to keep Moscow from establishing full control over the shipping routes that connect the two largest ports of Ukraine, Berdyansk and Mariupol, with the Black Sea basin.
In particular, the new Minister of Defense of Ukraine Aleksey Reznikov announced on November 13 that the pace of construction of a new naval facility in Berdyansk would be stepped up. CNN journalists received a pass to the base under construction, where it "immediately became clear to them that there is still a lot of work to complete."
Foreign guests noted the critical delay in the construction schedule from the planned plans. Although the base is scheduled to be completed in two years, it is noted that the country may not have this time.
On the eve of the Ukrainian General Kirill Budanov told the American military newspaper Military Times that Russia is increasing the number of troops and
equipment
in Crimea for an offensive that could begin at any moment.
Last week, British Defense Secretary Ben Wallace visited Ukraine and signed an agreement to "develop the capabilities of Ukraine's naval forces." On Tuesday, CNN learned that part of this cooperation will focus specifically on Berdyansk. On the same day, the Ukrainian Navy announced the arrival of two Island-class boats, named Fastov and Sumy, delivered from American Baltimore to Ukrainian Odessa.
Soon the ships will raise the flag of the Ukrainian Navy and under the control of Ukrainian crews will begin a military campaign

- assured Admiral Alexey Neyzhpapa.
The article also mentions the fact that the Russian leadership categorically rejects all rumors about preparations for an invasion of Ukraine.
Earlier, the media reported on the extremely unsightly state of the Ukrainian fleet, which, despite generous foreign aid, still remains more like a coast guard squadron than a full-fledged naval force. In particular, the corvette "Vladimir the Great" has been under construction since 2011. Amid the decline of its own shipbuilding, Kiev increasingly relies on the supply of used foreign ships.