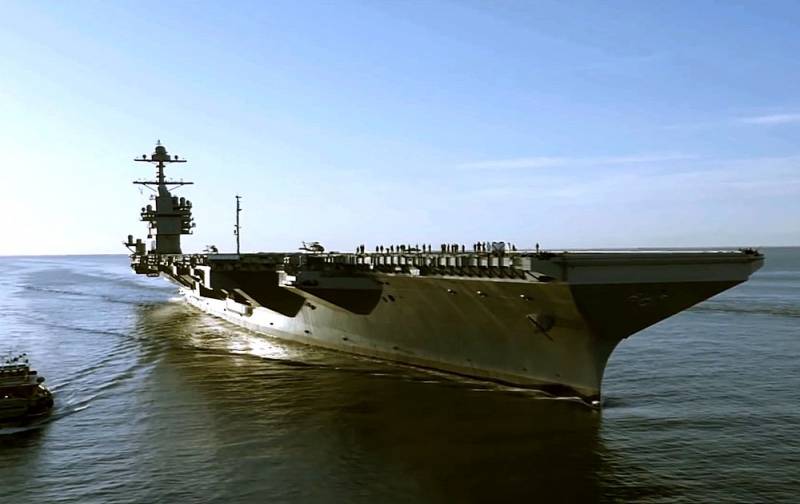 The US Navy has embarked on a veritable "aircraft carrier cannibalism" to repair its newest and largest aircraft carrier, which entered service on May 31, 2017 and faced numerous problems on board. This is reported by the USNI News edition, citing data from the US military and shipbuilders.
US Navy spokesman Clay Doss told the publication that currently at the Newport News Shipbuilding of Huntington Ingalls Industries (owned by Northrop Grumman Corporation) in Newport News, Virginia, a variety of components have been removed from the USS John F. Kennedy aircraft carrier under construction. F. Kennedy "or CVN-79). Now they must be installed on the USS Gerald R. Ford aircraft carrier ("Gerald R. Ford" or CVN-78) so that the lead ship of the project of the same name is ready for deployment in 2022.
These are engine controllers, power supplies, small pumps, limit switches and valve actuators for various systems throughout the ship.
- listed Doss.
It was necessary to resort to "technical cannibalism" due to the lack of necessary parts and materials against the background of disrupted supply chains.
John F. Kennedy was founded in 2011. Its transfer to the fleet shifted to the right several times. Today, the command of the Navy expects to receive the ship in 2024.