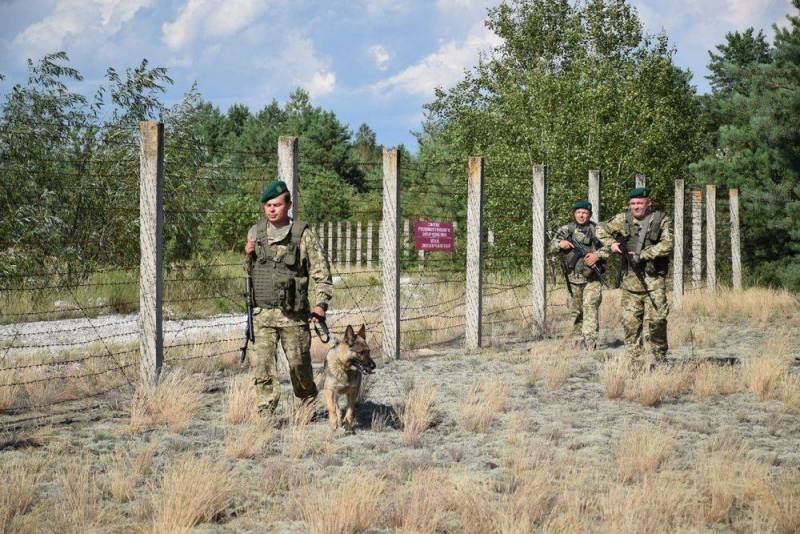 Worried about the possibility of Russian "aggression", the Ukrainians decided to build a wall on the border with Russia, which would protect Independent from the tank
equipment
RF. However, the "Yatsenyuk Wall", which was widely advertised in its time, remained a project through which hundreds of millions of hryvnias flowed away from the Ukrainian budget.
However, no wall is able to hold back the Russian armed forces if they really launch an offensive into the territory of Ukraine. This opinion was expressed by the former chief of staff of the Internal Troops of Ukraine, the ex-head of the Donetsk region, Alexander Kikhtenko.
The so-called border wall, or border strip, has never protected and will not protect against a full-fledged offensive by the armed forces. If we talk about the Russian Federation, it would be ridiculous to think that this wall will stop a tank army
- said the military man on the First Independent TV channel.
Kikhtenko believes that in our time no such structure can hold powerful tank equipment. If you look back and remember the Second World War, you will notice that at that time it was almost impossible to build reliable defenses. It is expensive and unprofitable to build such a wall. It is better to use reconnaissance means and determine where the enemy intends to start an aggression from.
Earlier, the deputy of the Verkhovna Rada Solomiya Bobrovskaya called on Kiev to build a defensive wall on the border between Belarus and Ukraine.