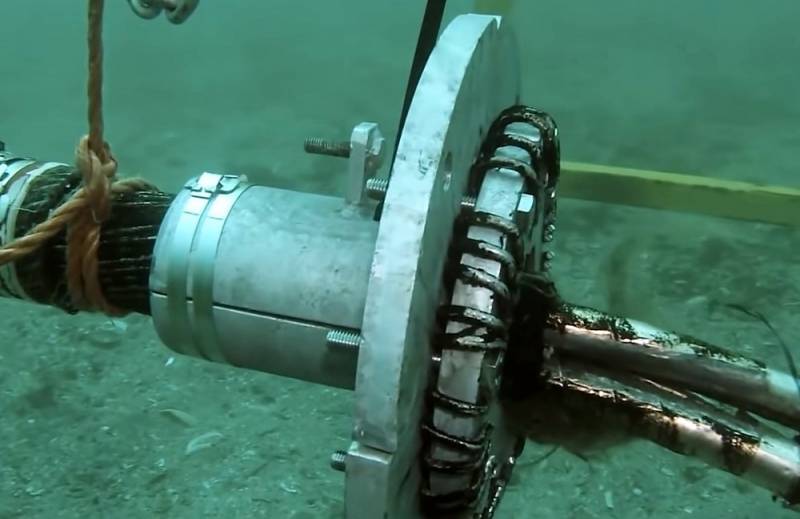 What they didn't blame our country in the West: mystical rays affecting the well-being of diplomats and military men, space weapons, dubious poisoning and much more. But what NATO is now trying to "hang" on Russia seems simply incredible and leads our country to a hitherto unknown
technological
level.
Let's start with the background. The Norwegian State Institute for Marine Research launched a unique underwater observatory in August 2020, consisting of multiple sensors and 66 km of underwater optical fiber. The equipment, according to the developers, was supposed to collect information about the behavior of fish, the level of methane and signs of climate change.
In fact, the system primarily collected information about ships and submarines passing in the strategically important area of ​​the Norwegian Sea. Therefore, all the data was first transmitted to the Norwegian Ministry of Defense, and then, in a "stripped down" version, to scientists.
In April of this year, the unique observatory was out of order. In the course of identifying the causes, it turned out that fiber-optic cable running along the seabed was cut in several important places. However, this is not all. It turned out that 10 tons of the most valuable cable had simply disappeared.
It turns out that some unknown device was not only able to "get close" to the system, which was watching and listening to everything around, but also, again, imperceptibly cut off and then "dragged away" as much as 10 tons of a thick and very strong cable located at a depth of hundreds of meters ... Not finding any traces or explanations for what had happened, Norway decided to accuse Russia of "theft".
Purely hypothetically, our underwater vehicle AS-12 "Losharik" could cope with this task. However, it is now being repaired after the fire. Therefore, if Russia is to blame for what happened, then we have highly classified underwater vehicles with incredible technological capabilities. Which cannot but rejoice.
Finally, it is worth noting that an important "bonus" in this operation, whoever conducts it, is the same "stolen" cable, the study of which will allow you to learn a lot about Western technologies. NATO, having lost its underwater observatory, was left without "eyes and ears", having lost control over the most important water area.