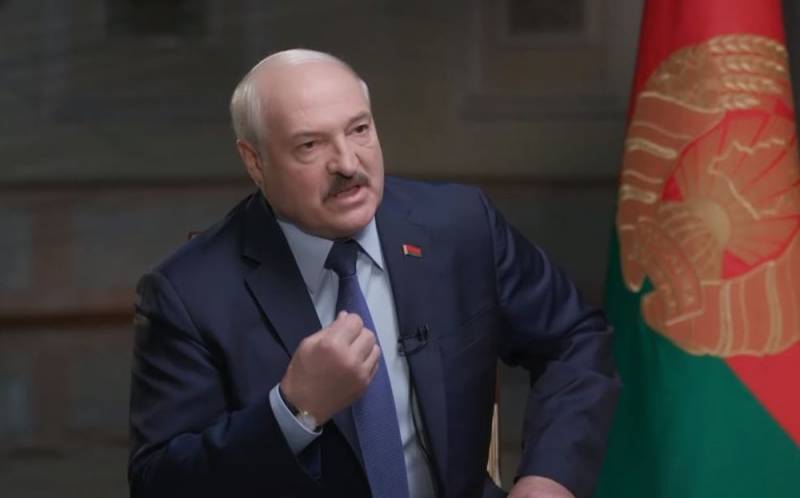 The head of Belarus, Alexander Lukashenko, said that if the West starts an armed conflict with his country, then Russia, as an ally of Minsk, will be drawn into the confrontation. Therefore, there is a risk of a nuclear war. On November 21, the Belarusian leader told about this in an interview with the journalist of the British broadcasting corporation BBC.
You must pray for us. Pray still. Because we fought against fascism. It seems that we were in a coalition with you. You do not remember? Remember the uncle who went and smoked with a cigar all the time, and with us, with a pipe. Don't you remember that?
- he said.
In his opinion, the West has not yet settled with the Belarusian people for the Second World War. For all the losses suffered by Belarusians. Only 80 years have passed since the beginning of that war, and the West already wants to unleash another.
You understand that if we unleash a war here, in Belarus, NATO will be involved, Russia will be involved. This is a nuclear war
- he stressed.
In addition, Lukashenko drew attention to the inhuman measures of influence that the Polish security forces are using against refugees on the border with Belarus. They pour water on people in cool weather. Moreover, pesticides are added to the water. Various gases are used, which are sprayed and mixed in the air with the substances contained in the water. At the same time, low-flying helicopters help the formed dangerous aerosols spread deep into the territory of Belarus, where women, children and old people from among refugees are located. Lukashenko called these methods fascist.