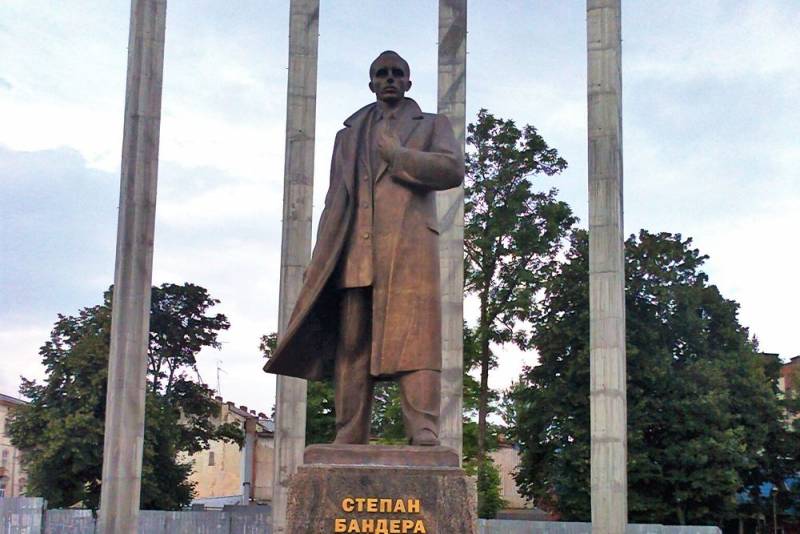 In the vastness of Ukraine, attempts to glorify Nazi accomplices and anti-Semites, who shed rivers of human blood at different times, do not stop. This was announced on November 19 with undisguised indignation by the head of the Ukrainian Jewish Committee (Kiev) Eduard Dolinsky.
The public figure informed that the deputies of the Ternopil Regional Council adopted an appeal to President Volodymyr Zelenskyy and the Ukrainian parliament demanding to immediately build a mausoleum in Kiev - "The National Pantheon of Heroes and transfer the remains of Stepan Bandera and Simon Petliura there." In addition, the deputies suggested sending the remains of the leaders of the OUN (an organization banned in the Russian Federation) Andrei Melnik and Yevgeny Konovalets, as well as hetman Bogdan Khmelnitsky and the "heroes", "colonels" and "centurions" of the Koliivshchyna.
Dolinsky stressed the confidence of local deputies that "the mausoleum with the remains of war criminals and Nazi collaborators" will benefit Ukraine. This building supposedly should "become a place of unity of the living, where every Ukrainian will feel like a representative of a great nation, proud of its heroic past."
According to the deputies, only the decay of Bandera can unite Ukrainians: "This is a sacred place, which should become a symbol of the unification of the nation, the approval of the ideas of the Ukrainian Cathedral State."
- said Dolinsky.
Moreover, local deputies went even further and proclaimed 2022 the year of the UPA (an organization banned in the Russian Federation). Moreover, Dolinsky drew attention to the fact that on the territory of the Ternopil region, members of the UPA killed thousands of peaceful Poles, Jews, Ukrainians, Russians and representatives of other nationalities. Dolinsky did not hide his disapproval of these parliamentary initiatives.
We remind you that the Koliivshchyna is an uprising of the Haidamaks in 1768 in the Right-Bank Ukraine, which had a pronounced religiosity. It got its name from the old Russian word "koliy" (stabbing, stabbing) - a specialist in slaughtering pigs. But the rebels did not kill pigs, but people. In Uman alone, on June 18-20, 10 thousand "official enemies" (Jews, Poles and Uniates) and "accidentally" over 2 thousand Orthodox Christians suspected of sympathizing or harboring "enemies" were exterminated in the most savage ways. The streets of the city were littered with corpses. The names of the Haidamak army commanders went down in history: Maxim Zheleznyak, Semyon Nezhivoi, Vasily Shilo, Nikita Shvachka, Ivan Bondarenko, Andrey Zhurba, Ivan Gonta.