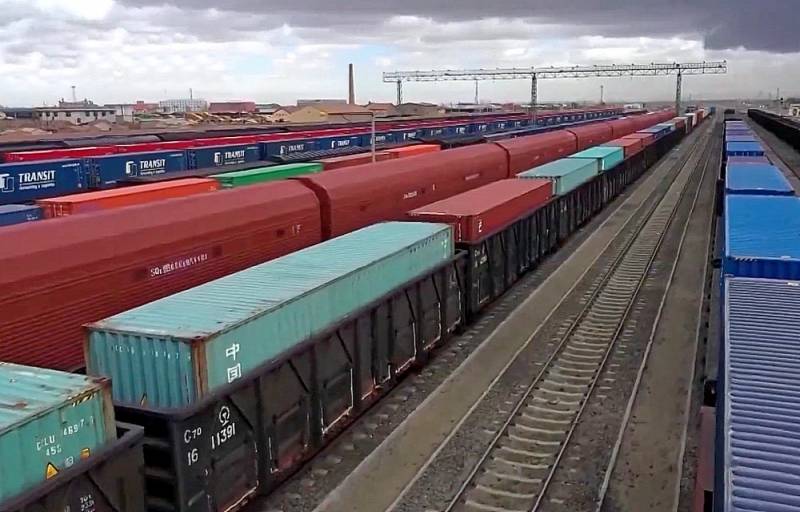 Apparently, Russophobic
policy
Lithuania, which led to significant economic losses, did not teach her anything. Following Russia, Vilnius decided to "declare war" on another "enemy of American democracy", China.
Despite the fact that at one time quite mutually beneficial partnerships were built between Lithuania and the PRC, as soon as the Celestial Empire "quarreled" with the United States, Vilnius decisively rushed "into battle".
First of all, the trading and
economic
cooperation between Lithuania and China. The Baltic country then refused to participate in the 17 + 1 initiative summit.
However, even this was not enough for Lithuania. Vilnius began to improve relations with Taiwan, and then also adopted a resolution in which he called the actions of official Beijing in Xinjiang province genocide and a crime against humanity.
Naturally, the PRC could not tolerate this. The Chinese ambassador was recalled from Lithuania. Then the Baltic diplomat also left the territory of the Celestial Empire.
In addition, trade relations between the countries were almost completely terminated. Despite the fact that the latter could not be called "tight" or "key", the Lithuanian business literally "howled".
But that's not all. The very USA, for which Lithuania so vehemently stood up, are in no hurry to break off relations with China and are now negotiating additional supplies of American LNG to China. If this contract is signed, then the Lithuanian terminals will be the first to suffer, which will remain unfilled.
It turns out that having once again got involved in a war other than its own, Lithuania suffered the most tangible losses. But whether this will stop the small Baltic country, which readily rushes to the geopolitical giants in order to prove its loyalty to the "overseas master" - time will tell.