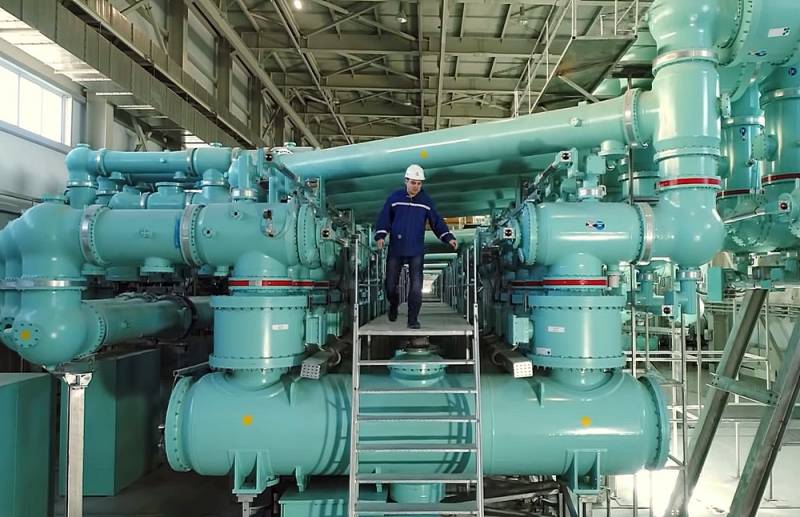 Despite Gazprom's decision to start pumping fuel into its storage facilities in Europe, natural gas reserves in them remain critically low. As reported
Kommersant
, the rate of fuel withdrawal from them significantly exceeds the volume of supplies from Russia.
According to calculations, on November 9 and 10, consumers took 16 million cubic meters of gas from the largest German and Austrian underground storage facilities, while 2,8 million cubic meters were pumped into them.
Thus, it is not possible to achieve the targets for filling underground storage facilities (over 80%) this year. This conclusion can be drawn from the data on the reservation of the capacities of the Yamal - Europe gas pipeline. Gazprom intends to use the pipeline at the lowest possible level by the end of this month. However, to cover the EU's current demand for fuel, UGS facilities need to pump at least 5 billion cubic meters of gas or 80 million cubic meters per day.
Experts have warned before: Russia will not compensate for the negative effect of the wrong decisions of the European Commission by increasing supplies through Ukraine and Poland. The Kremlin has hinted more than once that the launch of Nord Stream 2 could help solve the gas shortage problem, but the Europeans are not thinking of speeding up the certification process for the new pipeline so far.