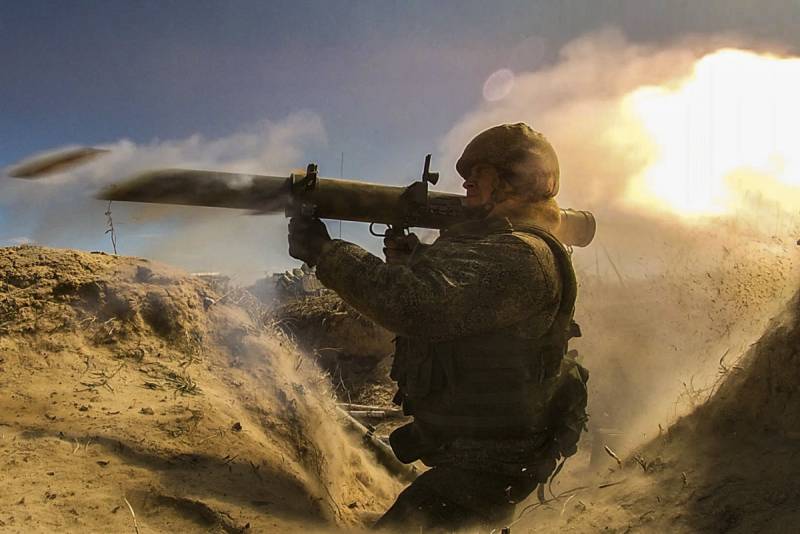 Polish readers from the Interia.pl website actively responded to
news
that Russia is allegedly preparing an invasion of Ukraine again. Earlier, the United States issued a similar warning. Russia denies such plans, insisting that the movement of troops on its territory is exclusively an internal affair of the Russian Federation.
The article also mentioned the migration crisis on the Belarusian-Polish border, however, without explicit accusations towards Moscow.
Pentagon spokesman John Kirby said on Wednesday that the US Department of Defense sees no connection between the situation on the EU-Belarus border and the movement of Russian troops on the border with Ukraine.

- indicated in the text.
Reader Comments:
Good time to attack. Three million Ukrainians of military age are working in Poland, and for this reason they will not defend their "country"

- noticed Edek.
Communists in the leftist United States, as well as in Brussels, will, as usual, express their concerns, and that will be the end of it. The same allies showed in 1939 what they are worth. We can only count on ourselves

- writes 50+.
Let's make mounds and wolf pits all over the eastern border!

- requires kipa.
NATO has promised that above all is the principle - one for all, all for one. Well, WHERE ARE THEY? [...] The countries of the bloc were left without support ... and in the event of an attack on the members of the alliance, the rest of NATO will come out with a massive protest

- 564dv jokes.
Polish rulers, beat your head in that no Ukrainian will ever be a brother of a Pole. And do not make us love those who do not want to confess to the genocide of thousands of Polish families. And Polish
politicians
Ukraine is needed only as a partner in the fight against Russia
- adds Vvvv.
I am not interested in Russian, Ukrainian, Israeli, British or American interests. But the one who wants to entangle me and my homeland in some kind of turmoil will be the first to get his own. In the back or in the forehead ...

- Nacjonalista is angry.
That's right, but, alas, the problem is that it is there [in Ukraine] that President Kaczynski's compatriots are. And he will do everything to help them, as he has done for years. As a result, nationalists like YOU will die in dozens on Ukrainian soil. Because, unfortunately, the Poles have served as "cannon fodder" for centuries, and the authorities never knew the measure in their zeal

- replies to the previous post by konkluzja.
And here we are again between two powers. EU and Russia. The EU, or rather Germany, is sucking everything valuable out of us, while Belarus and Russia are just waiting to rob us

- complained papisz33.