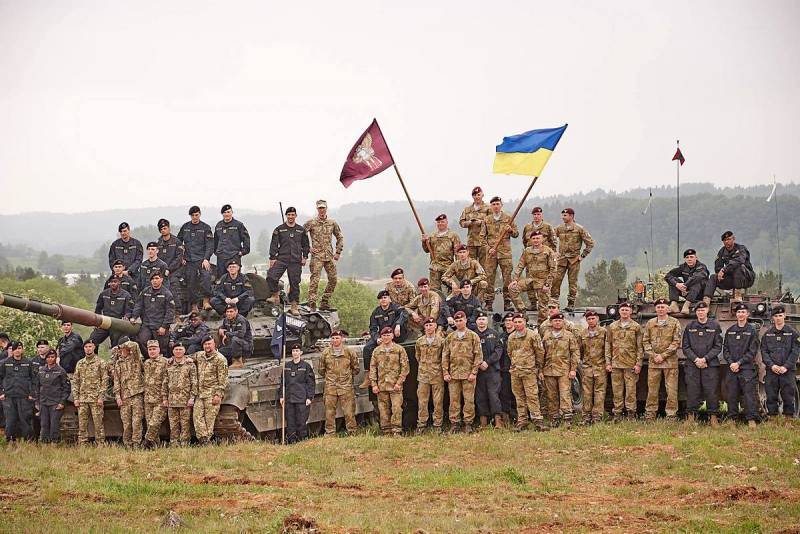 The Ukrainian Armed Forces are experiencing a shortage of professional personnel. Some military units are 70% understaffed. The servicemen themselves told the Ukrainian newspaper Strana about this. One of them listed the reasons why the contractors flatly refuse to remain in the ranks of the Armed Forces of Ukraine.
Officers are bestial towards soldiers. The rank and file for commanders is a draft trash in the literal sense. Communication with soldiers occurs only with the help of a mat
- a military man who wished to remain anonymous described the situation in the army.
Another officer said that the servicemen are only engaged in painting fences, curbs, cleaning the territory of military units, while combat training remains only on paper. As a result, there is a lack of motivation to serve their country, let alone fight for it.
Most of the contract servicemen are motivated "below the baseboard" and there is no question of any patriotism or desire to fight
- "Strana" writes with reference to the stories of the military.
The situation with conscripts is even worse. One of the officers of the Armed Forces of Ukraine describes what is happening as "legalized slavery." Young people are sent to the dirtiest jobs.
It takes a year and a half to fully train a specialist. What is the point of wasting time on conscripts if they are demobilized by the end of this period? Therefore, conscripts are used in the troops as janitors, loaders and kitchen servants. It's just a year of legalized slavery
- said the lieutenant of the Armed Forces of Ukraine.