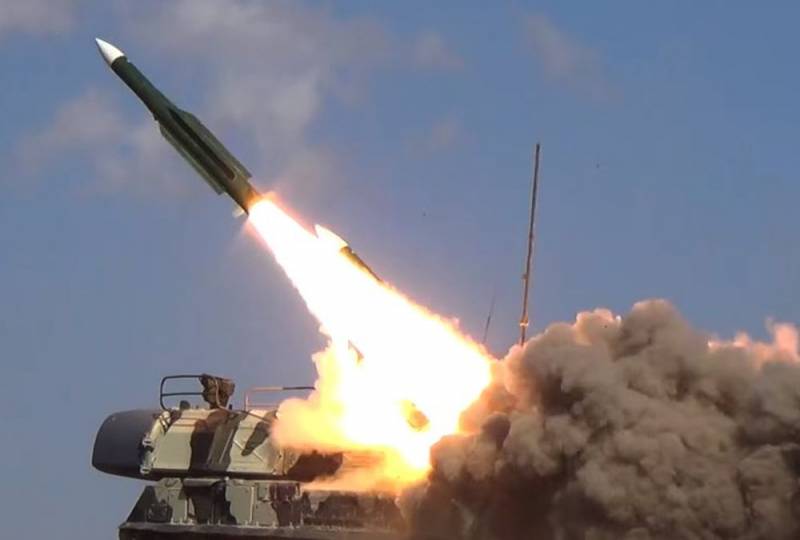 During the Second Karabakh War, the Azerbaijani army for the first time used the Buk-MB air defense system, purchased from Belarus in 2013-2014, to intercept the Armenian Smerch MLRS rockets. This is reported by users of social networks, referring to the reportage of the Azerbaijan Public Television (İctimai TV).
The officers of the Azerbaijani army who participated in the hostilities in Nagorno-Karabakh told in a report about how they used the aforementioned air defense systems, repelling these attacks. According to them, then it was possible to intercept two 300-mm rocket ammunition launched by the enemy.
Note that the Buk-MB self-propelled medium-range air defense systems are an improved version of the Soviet Buk-M1 air defense systems, which were put into service in 1982. In May 2005, they were shown for the first time in Minsk, and in June 2013 they appeared at a military parade in Baku.
The Belarusians have made many changes to the basic version of this air defense system. Self-propelled firing unit (SOU) is presented in version 9A310MB, it has a different electronic filling, communications and other equipment. The launcher (ROM) is presented in the 9A39MB version, and the 9S470MB mobile command post (combat control point) is also distinguished by electronic stuffing, communication means, topographic reference and equipment.
SAM "Buk-MB" use anti-aircraft guided missiles (SAM) of the "surface-to-air" 9M317, which are produced by JSC "Dolgoprudninskoe Scientific and Production Enterprise" (Russia). The standard radar was replaced with a mobile three-coordinate all-round view 80K6M on a wheeled chassis MZKT "Volat" joint Belarusian-Ukrainian development.