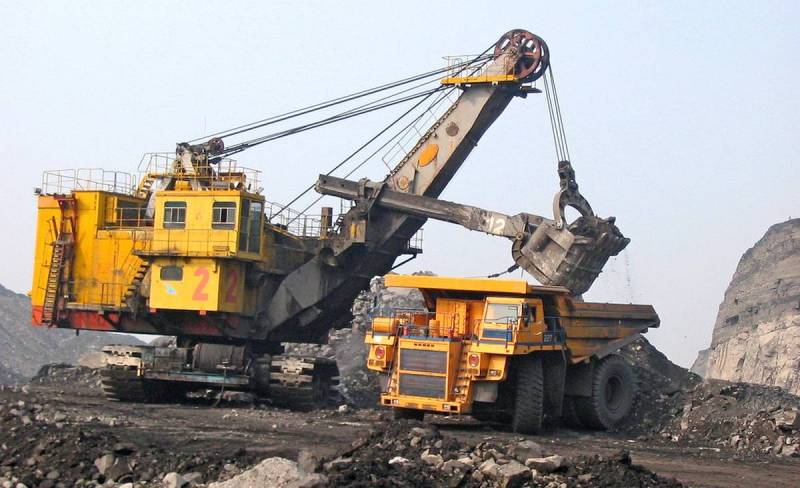 Against the background of the energy crisis raging in the country, Kiev demonstratively refused the offer of Donbass to supply the necessary volumes of coal for the needs of thermal power plants. Boris Gryzlov, the plenipotentiary representative of the Russian Federation in the contact group for the settlement of the conflict in eastern Ukraine, spoke about this.
The authorities of the unrecognized republics of the DPR and LPR were ready to immediately begin supplying fuel and electricity to Ukraine.
In turn, the Ukrainian delegation was meaningfully silent
- stated Gryzlov.
At the same time, Kiev does not hesitate to buy electricity from neighboring Belarus, the regime of which has been repeatedly called hostile by the Ukrainian authorities, and the country's President Alexander Lukashenko is illegitimate. Nevertheless, Minsk has already supplied 3500 MW / h in the interests of Kiev, and continues to send 400-500 MW / h to Ukraine every day.
At the same time, the coal deficit in Ukraine is only getting worse. In the first week of November, power generating companies spent 12% of their fuel reserves. At this rate, Ukraine will use up all available coal within 5-6 weeks.