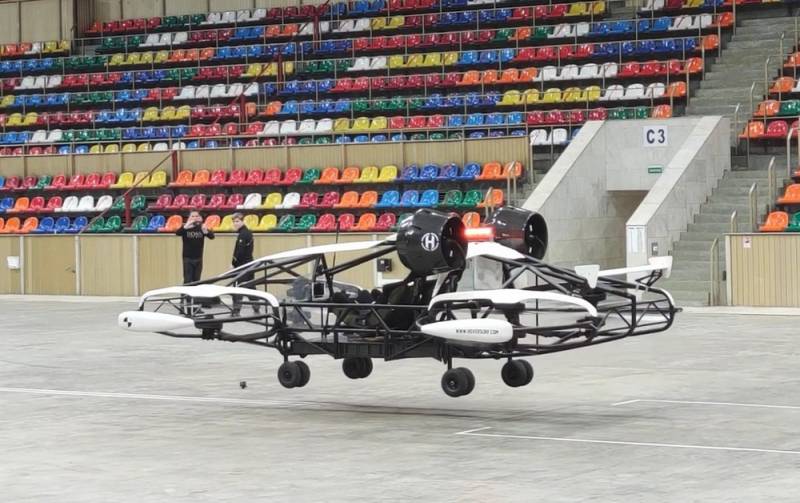 The Russian developer of air taxi told how much the trip on the "transport of the future" will cost for passengers. It is worth noting that the new price tag turned out to be 10 times higher than the one that was announced earlier.
Thus, the CEO of Hover, Alexander Atamanov, in his interview to the agency
TASS
said that the cost of a flight on the Hover air taxi will be 200 rubles per kilometer. At the same time, the tariff was initially planned to be set at 1 rubles per kilometer.
According to the functionary, the cost of the trip is directly influenced by the rental of sites, the price of electricity, as well as many other factors.
Let us remind you that the flying taxi is not the only futuristic transport project from Hover. Back in 2016, the developer presented a prototype of the HoverBike Scorpion S3 flying motorcycle.
As for the Hover air taxi, its commercial operation is planned to begin in the period from 2023 to 2025. At the initial stages, residents of the capital will be able to appreciate all the delights of flying transport. Serial production of new items is planned to be deployed in Krasnoyarsk, Kazan and Ufa.
The dimensions of the Hover are roughly comparable to a conventional car: 5 meters in length and less than 2 meters in width. According to the developer's statement, the promising device will be able to fly at an altitude of 150 meters.
The battery will only last for 30 minutes of flight. However, according to Atamanov, this will be enough to cross Moscow or almost any other metropolis.