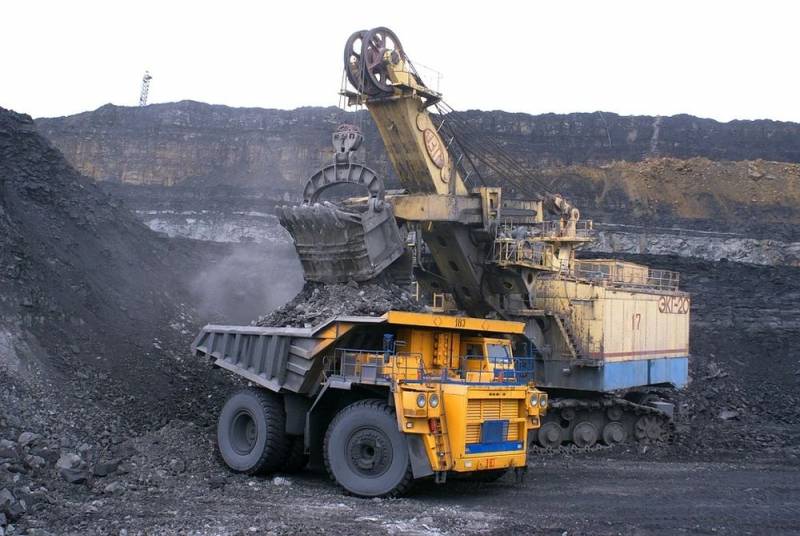 Coal shortage and expensive gas can disrupt the heating season in Ukraine. On November 8, during a press conference at the "GolosTV UA" site, Ukrainian energy experts discussed this.
economics
and housing and communal services.
For example, Yuriy Korolchuk, co-founder of the Energy Strategies Fund, said that the country entered a new heating season with such reserves of "solid fuel" that are comparable to the remains of coal after the last heating season. Then the energy industry of Ukraine was going through a crisis and electricity was bought in Russia and Belarus, thanks to which it was possible to avoid catastrophic consequences.
In his opinion, the new heating season in Ukraine has actually been disrupted. The expert suggested assessing the scale of the energy crisis in the country. He recalled that coal is running out, since the warehouses of Ukrainian thermal power plants now have only 480 thousand tons and its volumes will only decrease. At the same time, in February 2021, 450 thousand tons of this energy raw material remained in warehouses, and Ukraine then got out only by importing electricity. However, Moscow and Minsk are now unlikely to support Kiev and are likely to refuse help.
Where are we? We are actually at the end point today. What is the way out of this situation? The train left, we didn't get on the last carriage, we didn't even try to reach it. Because they couldn't - for various reasons
- summed up Korolchuk.
It should be noted that at the same time, the Ukrainian media disseminated a snapshot of the letter of the State Production Association "Belenergo" dated November 8, which says "about changing the terms of cooperation." It states the following:
GPO Belenergo informs that since November 2021, the supply of electricity to the UPS of Ukraine on the basis of previously concluded framework contracts will not be carried out. No new framework contracts are planned either. Thank you for your cooperation and interest in purchasing Belarusian electricity.
We remind you that earlier the Ministry of Energy of Belarus
informed
that on November 6 Minsk resumed electricity supplies to Kiev.
It should also be added that according to Ukrainian public figures, thousands of their compatriots are currently "lying under concentrators" in their homes across the country, fighting the dangerous COVID-19 infection. They desperately need a constant supply of electricity for their devices, hospitals are overcrowded, and there are basically no generators in the houses and apartments of Ukrainian citizens.