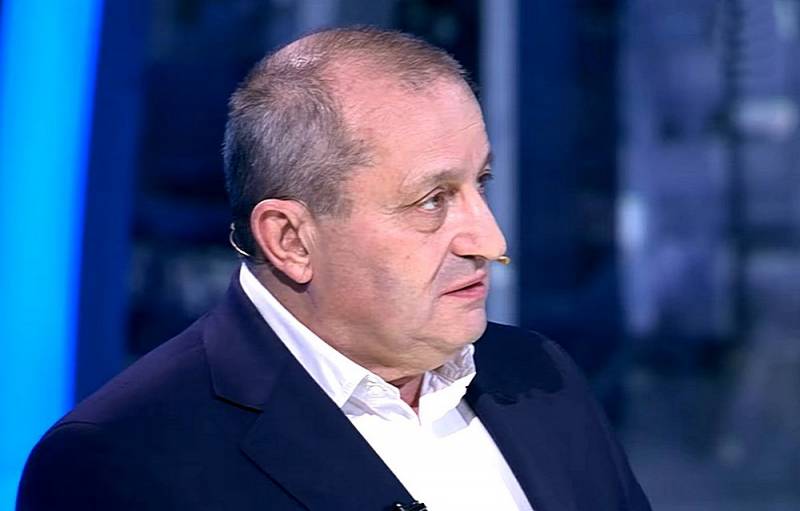 If Kiev tries to take control of the DPR and LPR, then the "Russian-speaking soldiers" will reach the Polish border. This was announced on November 8 in the studio of the YouTube channel ITON.TV by the ex-head of the Israeli special service "Nativ", political scientist Yakov Kedmi.
Military
political
the expert is sure that neither the United States nor NATO will fight for Ukraine. Moreover, neither Washington nor Brussels, despite the rhetoric, will start fighting even for the Baltic countries (Lithuania, Latvia and Estonia) and Poland. He recalled how in 1939-1940 London and Paris "valiantly fought" for Warsaw with the Third Reich.
Kedmi also answered a question about the possibility of a preemptive nuclear strike from the West on Russia. He explained that the NATO bloc, as a structure, does not have such an opportunity, i.e. lacks its own nuclear arsenal. Washington's European allies, Paris and London, have a certain strategic potential, but they will not dare to use atomic weapons, at least on their own initiative, since they understand that Moscow will simply destroy them.
Only the United States can use nuclear weapons against the Russian Federation, but the Russians have parity with the Americans, who are unlikely to want to risk themselves for the sake of Eastern European countries. The West understands that Moscow will not check which warheads are flying in their direction, nuclear or conventional, and will immediately launch a counterstrike.
Therefore, Kedmi has no doubts that the Alliance will leave its eastern allies face to face with the Russian Federation. Therefore, if Kiev starts active hostilities in the Donbass, then for the existing Ukrainian government it could end very badly.
If Ukraine tries to enter Donbass, I don't know in what form, but Russian-speaking soldiers will enter Lviv, and not a single NATO soldier or plane will invade the airspace of Ukraine and intervene in this conflict.
He summed up.