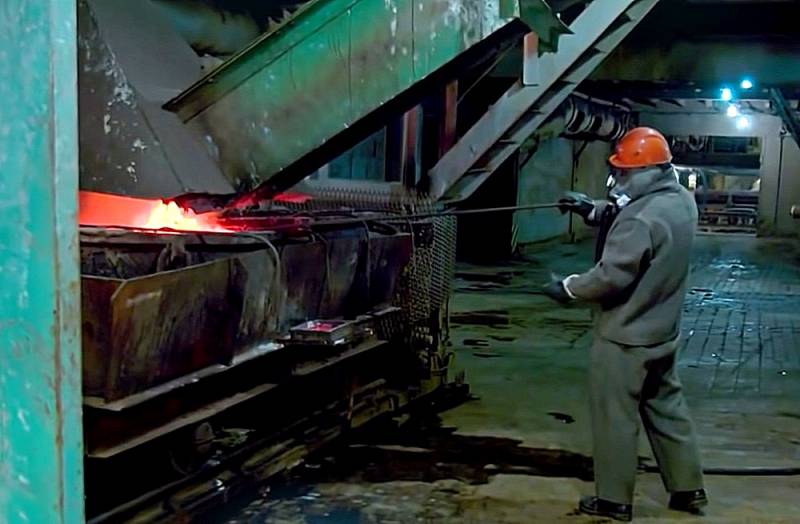 Last week, the Prosecutor General's Office of the Russian Federation filed a lawsuit with the Arbitration Court of the Perm Territory on the nationalization of shares in the company OAO Solikamsk Magnesium Plant. It should be noted that this enterprise is the largest producer of rare earth metals in Russia. By the way, things are not very good with the latter in our country.
During the Soviet era, we ranked second in the ranking of rare earth producers after the United States. Today, if we compare with Soviet indicators, we produce 80 times less materials most valuable for the production of microelectronics.
Russia's demand for rare earth metals currently reaches over 1 tons, and production is only 150 tons. At the same time, we export rare earth concentrate and import into the country an expensive product of its processing.
The official position of the Prosecutor General's Office in the case of OJSC "Solikamsk Magnesium Plant" boils down to the fact that the enterprise was privatized illegally.
At the same time, our state will only benefit from the nationalization of the plant. After all, it is now that Russia has decided to "resurrect" the production of rare earths within the country.
It is important that the restoration of production will be handled by Rosatom, which includes structures that mined rare earth metals in Soviet times. In addition, the state corporation has competence for the processing of hazardous industrial waste.
By 2030, the government intends to increase Russia's share in the world market for rare earth metals to 10-12%. At the same time, in addition to the nationalization of the "Solikamsk Magnesium Plant", we plan to build 6 new productions in our country, which will be engaged in the extraction and processing of rare earth concentrate.