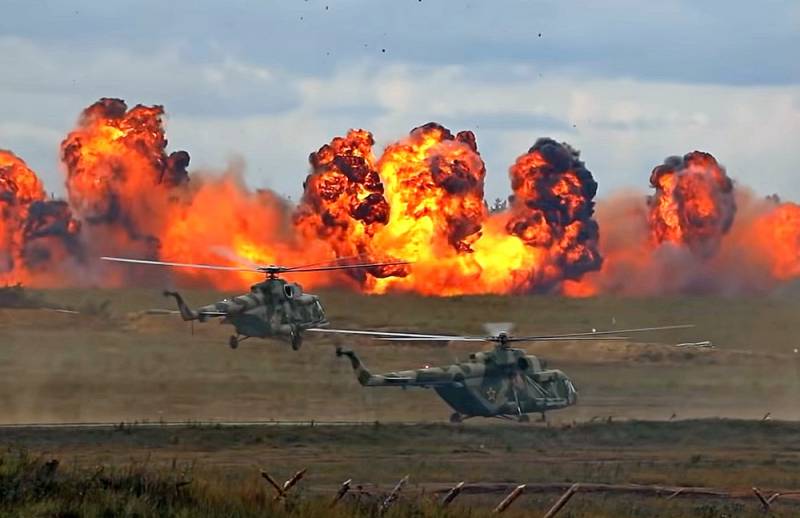 A large-scale offensive by Ukrainian troops against the unrecognized republics could provoke Russia to use brute military force. Oleg Voloshin, a deputy of the Verkhovna Rada from the Opposition Platform - For Life party, issued such a warning to the Kiev authorities. The politician believes that a "devastating blow" will be inflicted on the territory of Ukraine if the DPR and LPR come under an existential threat.
Nobody will allow this (the seizure of the unrecognized republics), the blow will be devastating. And not only in Donbass, but along the entire perimeter of our borders. And it was shown in the spring, it can happen again. The Russian army today showed that it is capable of crushing Ukraine within five to seven days at most
- said the deputy in an interview with the radio station
"Moscow says"
.
Voloshin noted that a full-scale war would be the end of the state of Ukraine. Moscow has made it very clear both to Kiev itself and to the West as a whole that no sanctions will be able to stop the tanks. According to
policy
, the emergence of NATO units will also leave Moscow no choice.
Putin in Valdai said in detail: training centers. I know that the constitution prohibits bases, but does not prohibit training centers. And there you can place anything. That is, this direct, that if you try to quietly place the American Marines near Kharkov, then before the Marines appear, we will first simply take this territory, you will have nowhere to be located
- Voloshin interprets the words of the Russian President.
The deputy of the Verkhovna Rada believes that the current situation puts Zelensky in a very uncomfortable position. On the one hand, he understands what an attack on Donbass or the deployment of American troops on Ukrainian territory can lead to. On the other hand, the president's rating, which has fallen from 70 to 25%, does not allow him to make compromises with Moscow - both radicals and the military will immediately revolt. An attempt will again be made to storm the parliament, the President's Office, and other departments. At the same time, as the Ukrainian politician believes, if Zelensky wanted, he would have seized the moment and "closed" all radicals, as it was in the United States after the storming of the Congress building.
They went to the assault, they tied everyone up. The same "Right Sector" (banned in the Russian Federation) and so on, it practically no longer exists and has never enjoyed the support of more than one - one and a half percent of society
- noted Voloshin.