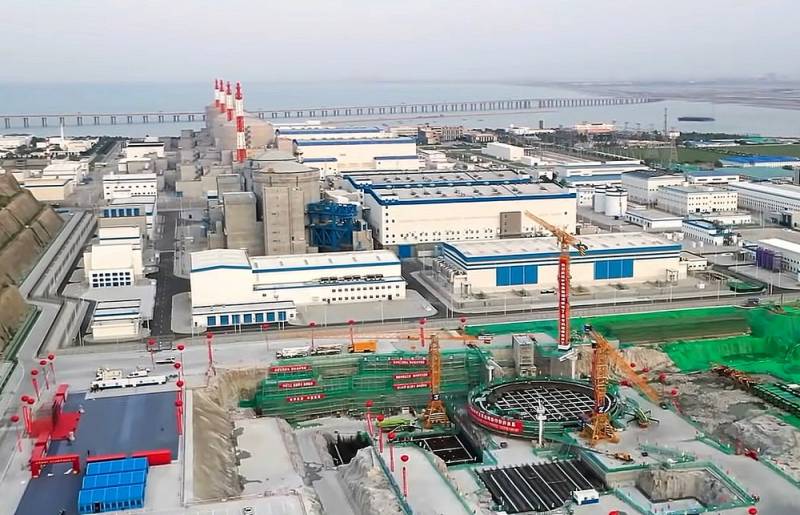 According to Bloomberg, China will rely heavily on nuclear power in the coming decades to try to reach its carbon neutral target by 2060. Beijing intends to significantly increase nuclear generation through new projects worth $ 440 billion.
Within 15 years, China, which in the West is called "the world's largest polluter of the environment", will strive to build up to 150 nuclear reactors. Thus, the Chinese authorities intend to double the production of nuclear energy in order to reduce CO2 emissions.
Plans to deploy additional nuclear capacity in the coming years could make China the largest nuclear energy producer in the world by the mid-2020s, overtaking the United States, Bloomberg notes.
In recent years, other countries, especially after the Fukushima disaster in Japan in 2011, have questioned the safety of nuclear energy. The question was posed and
economic
the feasibility of building a nuclear power plant due to their high cost. An example is the British nuclear power plant Hinkley Point C, the construction of which costs 20 billion pounds (27,3 billion dollars).
In its Net Zero strategy, unveiled last month, the UK government said it will aim to fully decarbonize the grid by 2035, relying on renewable energy sources, "cutting edge nuclear power plants" and relying on "flexibility, including CO2 capture and storage" on productions.
In the European Union, France, another proponent of building new nuclear power plants, is leading a group of EU member states, which includes Finland and several countries in Central and Eastern Europe, insisting on the inclusion of nuclear energy in the EU's list of "green sources".
This initiative has divided Europe, and the EU has reportedly postponed decisions on how to deal with nuclear energy, as well as natural gas, on which the continent is so dependent for electricity generation.
A new report by the International Atomic Energy Agency (IAEA) ahead of the COP26 summit (Glasgow Climate Conference, held from October 31 to November 12) states that nine countries, namely Canada, China, Finland, France, Japan, Poland, Russia The United States and the United Kingdom have pledged significant contributions from nuclear power to combat climate change.