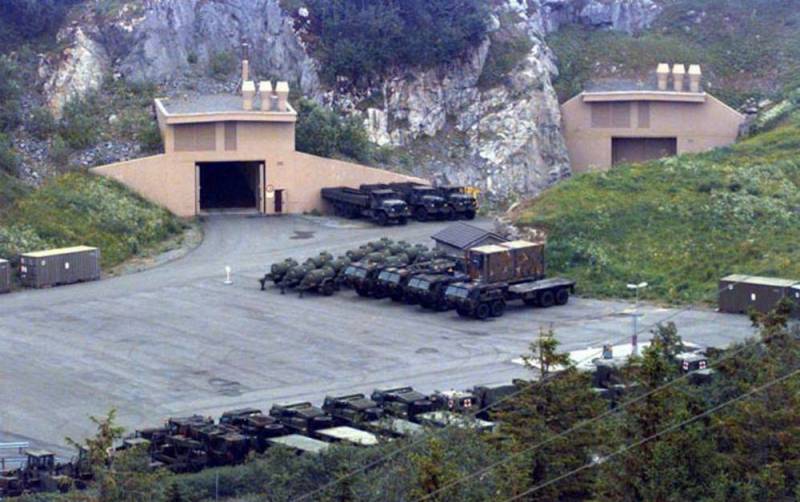 In recent months, the US military has been increasing its presence in Norway, entering local ports and deploying B-1B bombers in the Arctic region. The agreement signed this spring allows Washington to build its facilities at Norwegian bases in close proximity to the Russian borders. The creation of a new NATO military facility in the cave system in northern Norway, where the US military is now hiding, is in the same logic.
According to Business Insider, a US Expeditionary Medical Corps (EMF) was taken to caves near Bogen Bay in northern Norway (about 160 km north of the Arctic Circle) in October. According to the military, EMFs are to some extent similar to modern hospitals and, if necessary, can be deployed in a short time.
A mobile hospital with a capacity of 150 beds can operate in Norwegian caves or be relocated to another region of Europe. The building includes 20 intensive care beds, a department and 130 emergency beds, four operating rooms and a laboratory. It is also possible to carry out radiography, computed tomography and storage of three hundred units of blood.
The activity of the North Atlantic Alliance near the northern borders of the Russian Federation is taking place in a situation of growing tension in relations between the Western bloc and Russia. According to experts, the offensive of Russian troops into northern Norway should not be expected, but the deployment of medical complexes is a manifestation of strategic competition in the Arctic and in other regions of the world.