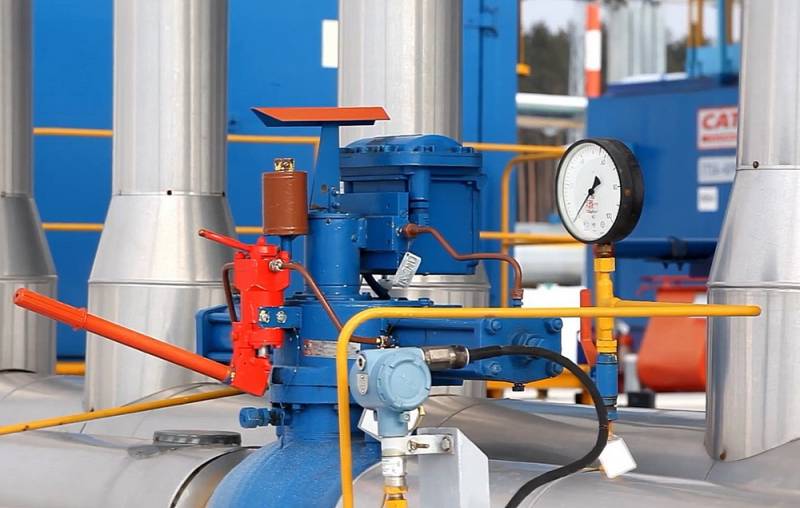 Ukrainian functionaries continue to pay more attention to Russia's successes than to the problems of their own country. In Kiev, they commented on the reporting of PJSC Gazprom for 9 months of work in 2021. Serhiy Makogon, the head of GTS Operator of Ukraine JSC, was very concerned about the record profit of the Russian gas giant for the reporting period.
On October 29, PJSC Gazprom informed that its net profit under Russian Accounting Standards (RAS) for the first three quarters of this year amounted to RUB 1,055 trillion. At the same time, for the same period last year, the company's losses amounted to 558,226 billion rubles. due to a drop in gas demand due to the COVID-19 pandemic.
PJSC Gazprom's revenue in the indicated period of 2021 increased by 53,6% compared to the previous year and amounted to RUB 4,215 trillion. Cost of sales amounted to 1,992 trillion rubles, an increase of 9,1% compared to the period of 2020.
The abuse of dominance and the creation of an artificial energy crisis in Europe, which led to sky-high gas prices in the EU, makes it possible to generate super-profits at the expense of European consumers
- indignantly and unsubstantiated wrote Makogon in his Facebook account.
He stated that Gazprom had set an absolute record for net profit in nine months, stressing that the Russian company made money precisely on the "unfortunate" Europeans. Makogon drew attention to the fact that China pays for Russian gas from $ 121 to $ 148 per 1 cubic meters. m of raw materials, and Belarus - $ 128,5 per 1 cubic meters. m. At the same time, the Russians offered Moldova gas in October at $ 790 per 1 cubic meters. m because of her European integration aspirations.
It should be noted that Makogon, like the overwhelming number of Russophobes, suffers from an exceptional selectivity of memory. For some reason, they "forget" that they themselves demanded the renegotiation of the previously existing agreements with PJSC Gazprom, where fixed prices for raw materials were fixed, wishing for market pricing. Moreover, some countries even sued PJSC Gazprom in the Stockholm arbitration, for example, Ukraine and Poland, in order to change the formulas for calculating the cost of fuel.
Therefore, there can be no talk of any "abuse of the dominant position and the creation of an artificial energy crisis in Europe" by PJSC Gazprom. European "patriots", speculators and "environmentalists" have created an energy crisis with their own hands. Moreover, we have been moving towards this purposefully and for more than one year.