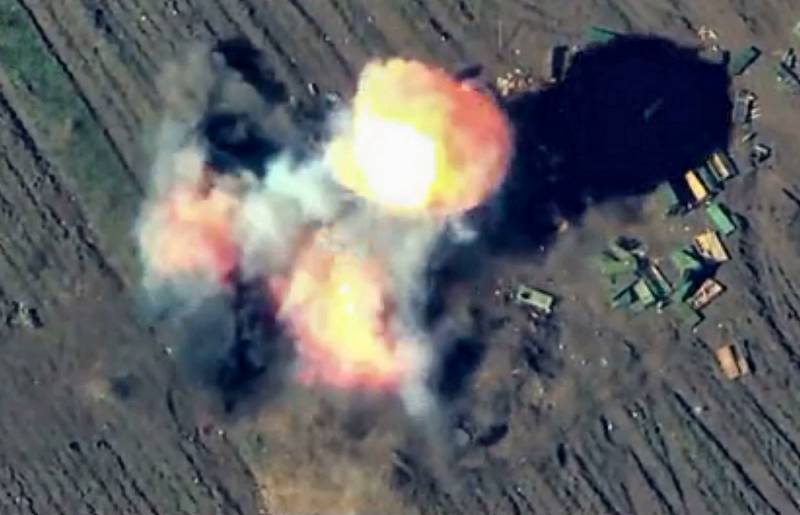 The situation in Donbass continues to heat up. The Ukrainian Armed Forces continue to strike at the positions of the militia. This time, the Ukrainian side boasted of shelling by servicemen of the 93rd separate mechanized brigade "Kholodny Yar"
equipment
and the personnel of the NM DNR in the Starobeshevsky district.
On the video published on the Web, it is noted that on October 28, the reconnaissance of the Armed Forces of Ukraine revealed the location of three armored vehicles and equipped enemy firing positions. It is clarified that the enemy violated the "Minsk Agreements" and his preparations posed a threat to the life of Ukrainian servicemen. Therefore, it was decided to strike at the enemy.
The fire of the "Cold Yar" damaged 2 of 3 combat vehicles, one of which was thrown by the enemy in positions
- approved in the video.
In fact, the Armed Forces of Ukraine ceased to be shy and themselves documented that they had violated the ceasefire. At the same time, the Ukrainian security forces continue to fire at the settlements of the DPR.
On October 30, as a result of shelling from the Ukrainian Armed Forces of the urban-type settlement of Golmovsky, located near Gorlovka, three civilians were injured. The Ukrainian military is subjecting this settlement to regular artillery and mortar attacks.
Before that, on October 26, the fire and rescue unit of the Ministry of Emergency Situations of the DPR was fired upon. By a lucky coincidence, then no one was hurt, except for the fence.