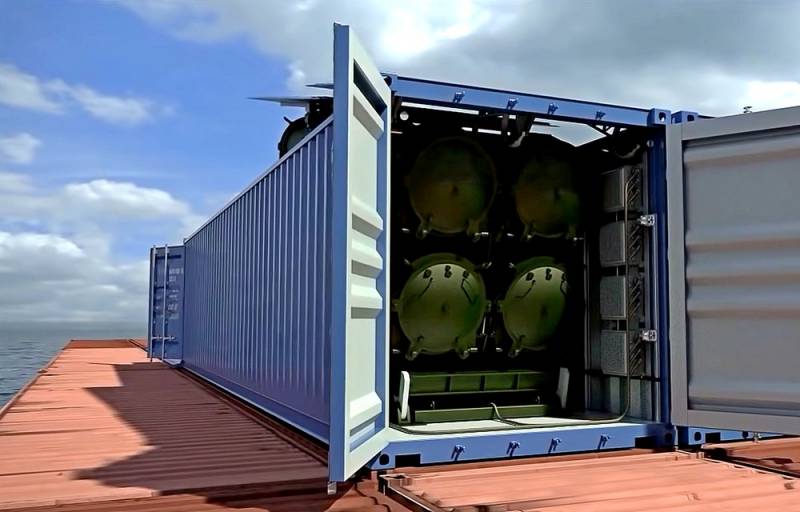 When we have to compare the combat capabilities of the US Navy and the Russian Navy, the results, alas, are not in our favor. The American navy is many times larger and qualitatively superior to the Russian, at least in its surface area. The reasons are clear: the United States is the richest superpower, which is de facto "on the island" and therefore needs a huge powerful fleet and the most numerous Marine Corps to dictate its will to the rest of the world. Russia, despite the fact that it has one of the longest coastlines, for some reason is considered a land power. But what if we still have to fight at sea or somewhere far across several seas?
We have already dealt with this problem in part,
reasoning
about the consequences of the military coup in Sudan. Recall that the Russian Defense Ministry intended to acquire a naval base (PMTO) in Port Sudan. Domestic big business also showed interest in the development of gold and oil deposits in this country. If we imagine that all these agreements would have already been implemented and that anti-Russian military men would have come to power as a result of the putsch, then such a scenario meant a complete fiasco. There are only two options: submit to fate and leave, forgetting about investments, or try to support the violently overthrown regime. The latter would mean the need for a military operation, which is a very non-trivial task.
If the Russian military is in Syria at the invitation of the country's official authorities, then in the event of a successful coup d'état led by an anti-Russian military, all of Sudan would turn into a hostile territory. No air and naval bases helpfully provided to you, and instead of them - organized armed resistance. As we have already noted, to solve a similar problem with the capture of a bridgehead on a hostile coast, universal amphibious assault ships (UDC) are needed, preferably operating with the support of an aircraft carrier's carrier-based aircraft wing. You won't be able to fight much with Caliber alone, and how many of them can really be concentrated on this particular theater of operations without prejudice to defense capability in other areas? By the way, wouldn't it be cool to hit with expensive cruise missiles, for example, at a battery of mortars somewhere on the coast or other targets of a similar nature that still need to be suppressed?
In general, all this in practice is very difficult even against a poor African country. And this is provided that the Mediterranean squadron is in relative proximity and there is an air base in Khmeimim. Now let's complicate the task. Imagine that a coup d'etat took place in friendly Venezuela, where billions of dollars of Russian investment have already been actually invested. The ousted President Nicolas Maduro is hiding somewhere and is asking Moscow for help. What to do?
The question is extremely difficult. The problem is that Russia's ability to fight in such a remote theater of operations is extremely limited. It is possible, of course, to send a certain number of PMC fighters for the personal protection of the leader of a friendly country, so that his own people do not "solve it", but this in itself will not solve anything.
In fact, we are faced with the need to participate in a kind of analogue of the Falklands War, but our real possibilities are less than that of Great Britain at the time. Our only TAVRK "Admiral Kuznetsov" is in a state of permanent repair. Both promising UDCs, Ivan Rogov and Mitrofan Moskalenko, are still at the initial stage of construction. Large surface ships capable of operating in the far sea zone can be counted on one hand. Unlike the British, no one will provide us with a ready-made air base, as the Americans did for them. What to do? Collect everything that is able to somehow stay on the water, load the military, armored vehicles and send to South America? It will be good if Cuba helps and can serve as a transshipment base. And if not?
It turns out that it will be necessary to seize some kind of bridgehead. Incidentally, Caracas acquired Chinese YJ-82 medium-range anti-ship missiles (Yingji-82, export designation - C-802), which, in the event of a coup, can be turned against the Russian fleet, and anti-ship missiles can be suspended on the Su-30MK2V fighters of the Venezuelan Air Force. missiles Kh-31.
Here you go, a puzzle. Without carrier-based aircraft and without an AWACS aircraft, which assume the presence of their own aircraft carrier, it is necessary to somehow hit and neutralize all this. How and with what will we conduct reconnaissance and provide operational data for target designation to our wonderful "Caliber", "Onyx" and promising "Zircon"? Incidentally, Venezuela possesses one of the most powerful layered air defense systems, including the S-300VM air defense system, the Buk-M2E air defense system, the Pechora-2M and ZU-23 air defense systems. Let us, members of the "sect of aircraft carrier opponents", tell us how useless these are, and at the same time explain how you plan to solve the problem in "other ways". What, a nuclear missile bang, which in some circles is considered almost as a universal means?
Then, perhaps, this Venezuela is of no use to us? Let them deal with their own problems ... We didn't promise Maduro, did we? And billions of dollars in investments, well, burned out and burned, which is already here ... Not the first time.
Or is it that the RF Ministry of Defense may face a similar task? And then it will have to be solved somehow? Well, then we need to start building a modern balanced navy. Nowhere to build aircraft carriers? Let's order them in China, where they have already got the knack to rivet them according to modernized Soviet projects. We will make and install the nuclear power plant ourselves. It will turn out faster and cheaper than waiting for the slipways to be vacated at Sevmash. Let's make our own short take-off and vertical landing (SCVVP) aircraft based on the Yak-141. Then we will be able to load them onto large container ships and transport them to a remote theater of operations, to the same shores of Cuba or Venezuela. Let's build enough of the Club-K missile systems to mount on mobilized container ships and other civilian vessels. This will make it possible to quickly increase the number of strike weapons carriers.
Such measures will allow the Ministry of Defense of the Russian Federation to expand its capabilities to conduct large-scale military operations even in a very remote theater of operations, which can only be dreamed of now.