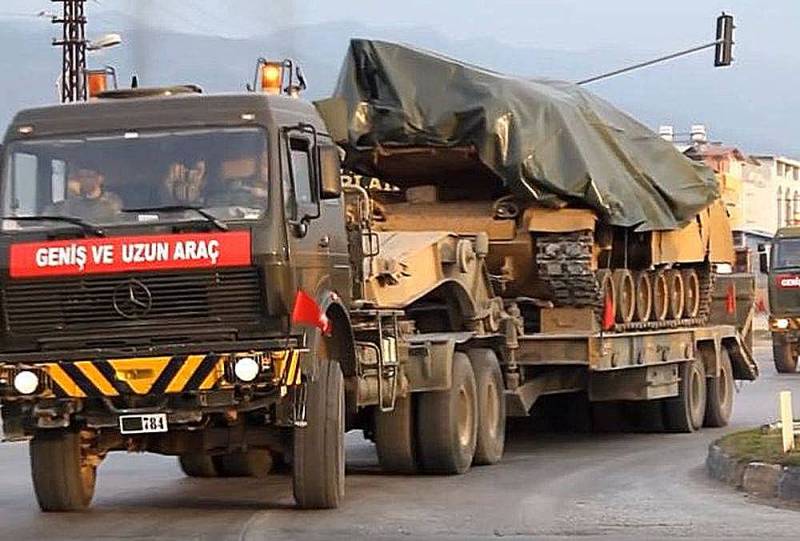 In the Syrian province of Idlib, the struggle between paramilitary groups and the great powers behind them continues. According to the Israeli newspaper Haaretz, in this region of Syria, contradictions are growing between the SAR and Russia, on the one hand, and Turkey, on the other, which could lead to real military clashes between Moscow and Ankara.
As a result of the actions of Russian and Syrian troops, Islamist units moved to Idlib, turning it into a place of endless sabotage. Hayat Tahrir al-Sham (a terrorist organization banned in Russia) controls most of the province, enjoying the protection of the Turks. At the same time, the latter did not disarm the militants, as required by the earlier agreements with the Russian Federation.
According to Israeli experts, Ankara uses such control over Idlib as a bargaining chip in relations with the Kremlin, with the help of which, if necessary, you can bargain for various kinds of preferences. For its part, Turkey blames Russia for its failure to comply with the agreement on the evacuation of Kurdish forces from Manbij and Tel Rifat.
In early October, clashes erupted again in Idlib between Turkish forces and the Russian-backed Syrian army. It is noteworthy that all this happens after the meeting between Putin and Erdogan a month ago, which actually ended in nothing. The Turks continue to demand from the Russians a solution to the "Kurdish problem", while Moscow is not interested in conflicts with the Kurds, on which it is pinning its hopes in terms of a political settlement in Syria.
A certain danger is that neither Turkey nor Russia is in a position to fully account for the actions of the combat units under their control. All this can provoke a war in Idlib and in the immediate vicinity of Turkey's border with the SAR.
If this happens, there could be a dangerous confrontation between Russia and Turkey.
- believes Haaretz.