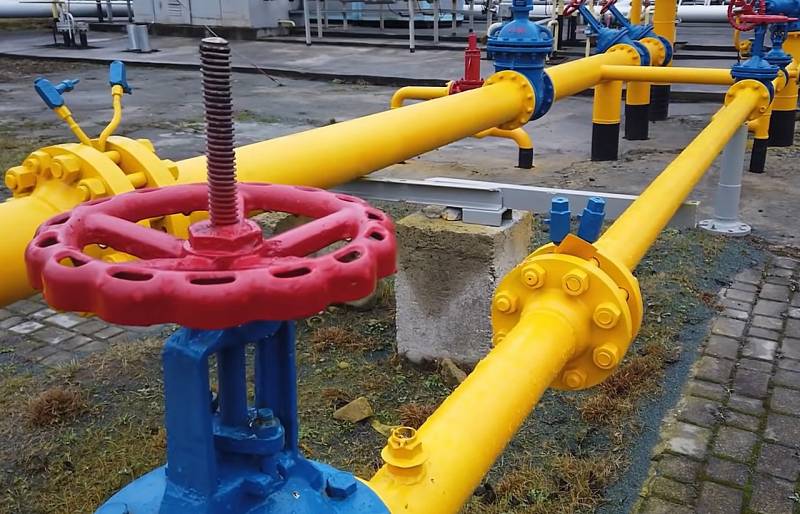 Chisinau signed an agreement with the Ukrainian company Naftogaz for the purchase of 15 million cubic meters of scarce gas. The deal with Kiev was announced by the press service of the Agency for Public Property under the Moldovan government.
Moldova is currently experiencing a shortage of "blue fuel", the consumption of which exceeds its supply to the country. Due to the energy crisis in Moldova, a state of emergency was introduced on October 22.
"Operator of GTS of Ukraine" provided emergency assistance to Moldova in the amount of 15 million cubic meters. m in order to stabilize the pressure in the GTS of Moldova during the organization of additional purchases of gas by Moldovan colleagues
- it is told in the message of the company.
As early as September of this year, Chisinau's contract with the Russian "Gazprom" ended. Apparently, the agreement will not be extended, since the parties have not yet been able to agree on the gas price. The Russians insist on the cost of $ 790 per thousand cubic meters, while demanding payment of the debt from Moldovan partners in the amount of $ 700 million.
On Thursday, October 28, Moldovan President Maria Sandu announced during a briefing that negotiations with Gazprom are being delayed due to the Moldovan side's expectations of getting a better price for gas.
Thus, Chisinau is looking for alternative sources of fuel. According to the Agency, Naftogaz will sell the energy resources it needs to Moldova as part of the next round of a tender for gas supplies to the local company Energocom. Previous partners of the Moldovans were Polish PGNiG, Dutch Vitol and Swiss DXT Commodities.