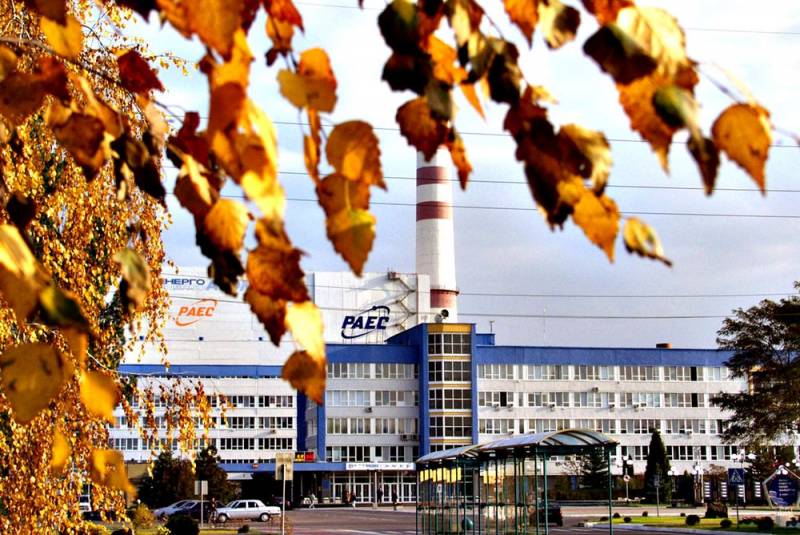 The energy industry of Ukraine is on the decline, it finds itself in a desperate situation. Igor Yushkov, a leading analyst at the National Energy Security Fund, announced this in the studio of the Sputnik in Russian channel.
The specialist explained that the infrastructure built back in Soviet times has practically exhausted itself. The greatest concern is caused by the operation of power units at 4 nuclear power plants. There are 15 power units in Ukraine, which together generate about 50% of all electricity in the country.
However, it is impossible to extend their service life indefinitely. At the same time, it costs a lot of money to decommission a power unit. Requires a special procedure and a long investment period in the closure of the facility. It is also very expensive to build a new power unit. Therefore, the Ukrainian authorities themselves do not know what to do next, since they have no money.
Two units of the Rivne NPP should be decommissioned. They wanted to finish building one unit at the Khmelnitsky NPP, but, again, all this requires money, no one gives money - the only one who could come with his own loan, build, operate and so on is Rosatom, but for political reasons they do not want to cooperate
- he specified.
The large investments promised by the United States will not help Ukraine, since memorandums and real contracts are different concepts. Behind some there are only meaningless declarations and good wishes, often of a political nature, and behind others - money and
technological
possibilities. He pointed out that there is not a single real contract and Ukraine will compensate for the lack of electricity by purchasing from other countries.
In addition, Kiev has organized a special fund at the expense of which the old nuclear power units will be decommissioned. However, there will not be enough money even for one power unit.
Plus the question, and what to replace it with? Everything is bad with you, gas is expensive, there are fewer gas power plants, coal is expensive, because you have lost the Donbass and do not want to buy cheap coal from it. Therefore, you need to buy from someone else, up to South Africa and Australia
- he noted.
The expert summed up that energy raw materials have now greatly increased in price. Therefore, in Ukraine, no one will dare to take NPP power units out of operation, since the power industry can lose support and generally collapse. But how long the old infrastructure will last is unknown.