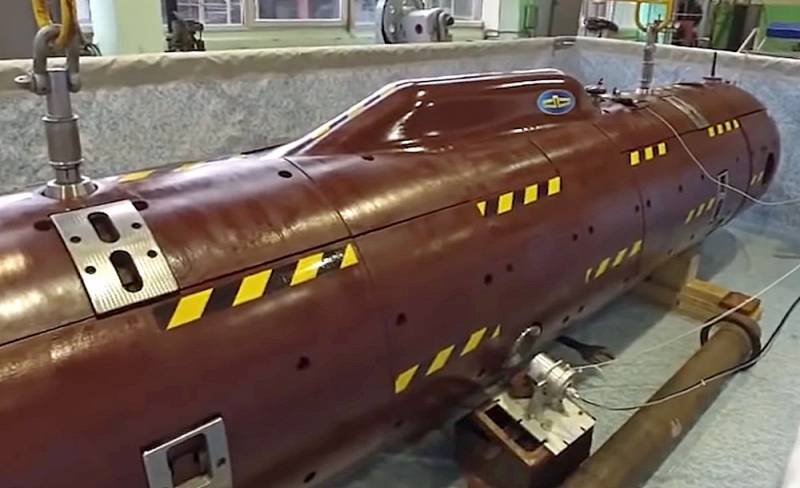 The third stage of field tests of the Russian underwater drone "Harpsichord-2R-PM" started in the Far East. A promising device will be tested at shallow depth in conditions of poor visibility and limited maneuver.
It is worth recalling that work on the complex has been going on for over 10 years. The first version of the underwater drone was capable of covering a distance of 300 km and working at depths of up to 6000 meters. Officially, the device was intended for the study of the world's oceans, exploration of the seabed and rescue operations.
"Harpsichord-2R-PM" with the same immersion depth and chord speed of 2,9 knots received more impressive dimensions and weight, exceeding the indicator of its predecessor by 3,7 tons. So, the second version of the "Harpsichord" is no longer an electric torpedo, but a smaller version of the submarine.
As for the declared cruising range of the second version of the drone, it is only 50 km. And this is where the fun begins. After all, it is obvious that a sufficiently large supply of electricity in the batteries of the underwater vehicle will be used for something else. In addition, apparently it is for the aforementioned "something" in the enlarged case of the new "Harpsichord" a lot of space is allocated.
What exactly will be inside the body of the underwater vehicle is not known, since the project belongs to secret developments. But, it can be assumed that the "Harpsichord-2R-PM" will be able to perform not only the functions of a scout, but also an independent carrier of weapons.