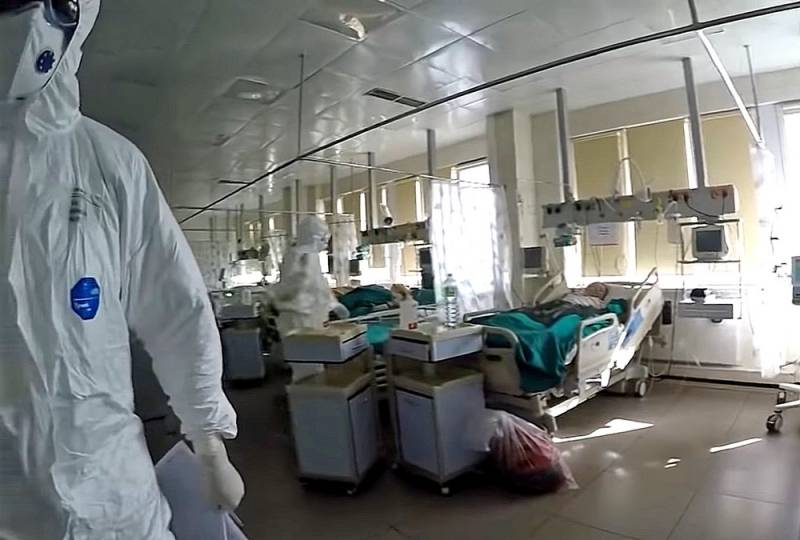 Another wave of coronavirus infection is marching across Russia. The number of new cases of covid disease is increasing day by day. So, on Friday, October 15, there were 32 more Covid-196 patients in the country. The rate of increase in the incidence is from 19 to 0,4 percent.
According to Denis Protsenko, the chief physician of the Moscow hospital in Kommunarka, the situation with coronavirus in the Russian Federation is close to critical.
It is very tense in infectious mono-hospitals now. Many patients. This is not surprising with such a low vaccination rate!
- noted Protsenko in his telegram channel.
At the same time, the doctor complained about the reluctance of people to get vaccinated, urging Russians to do everything possible to stop the spread of the infection, including prevention and the use of personal protective equipment. Denis Protsenko also turned to his fellow doctors, urging them to more persistently explain to people the danger of covid and the need to use the vaccine.
Meanwhile, over the past 999 hours, 7,9 people have died from covid in Russia, which has become another anti-record of mortality from an insidious disease. In total, at the moment, about 221 million people have been infected with the coronavirus in the Russian Federation, of which a little more than 6,9 thousand people have died, XNUMX million Russians have been discharged from hospitals.
New cases of the virus over the past day have been detected in 85 Russian regions, the "leaders" among which are Moscow, the Moscow region, St. Petersburg, Samara, Nizhny Novgorod, Voronezh and Sverdlovsk regions, as well as Bashkiria and the Perm Territory. A particular danger is the spread of the delta strain of covid, before which the usual forms of treatment sometimes succumb.