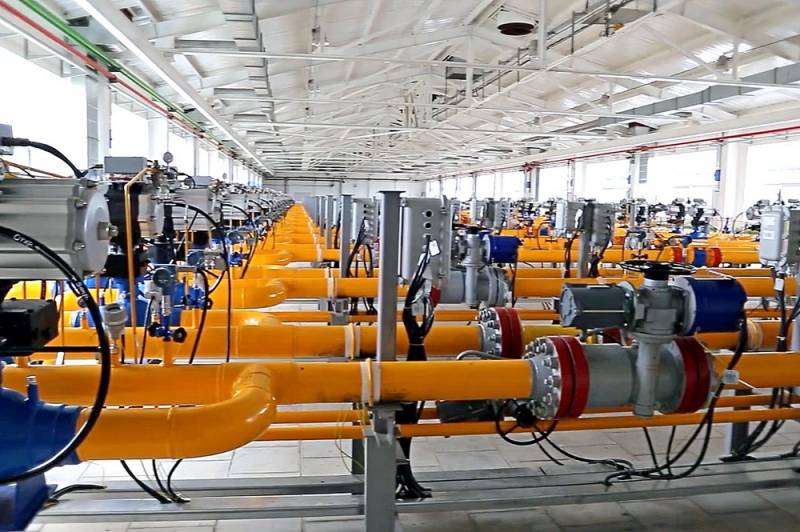 The gas transportation system of Ukraine is not a reliable and safe way of delivering fuel from Russia to European consumers. Such a conclusion can be drawn from the words of Russian President Vladimir Putin, who admitted that in the event of an increase in transit, the Ukrainian pipe could simply burst.
On October 13, Vladimir Putin took part in the plenary session of the Russian Energy Week forum, where
рассказал
on plans to achieve carbon neutrality in the domestic
the economy
.
Headley Gamble, host of CNBC TV channel, who was the moderator of the forum, asked the President of the Russian Federation why our country reduced the volume of natural gas supplies to Europe. The head of the Kremlin, in turn, corrected the American, pointing out the inaccuracy of the information of the sources that she uses.
Putin recalled that since the beginning of the year, Russia has increased gas pumping to the EU by 15%. The growth in transit volumes also affected the Ukrainian GTS.
The increase (of supplies) this year through the Ukrainian gas transportation system in excess of our contractual obligations for transit will be approximately 10%. But there it is impossible to increase more. Everyone is hinting to us: increase more supplies through Ukraine. It is dangerous to increase - the GTS has not been repaired there for decades. There, if you increase the pressure, it will burst altogether, Europe will completely lose this route
- Putin said.
The head of the Kremlin added that Russia is ready not only to extend the contract with the Ukrainian side, but also to increase the volume of transit gas. However, for this Kiev needs to create
technological
and economic conditions.