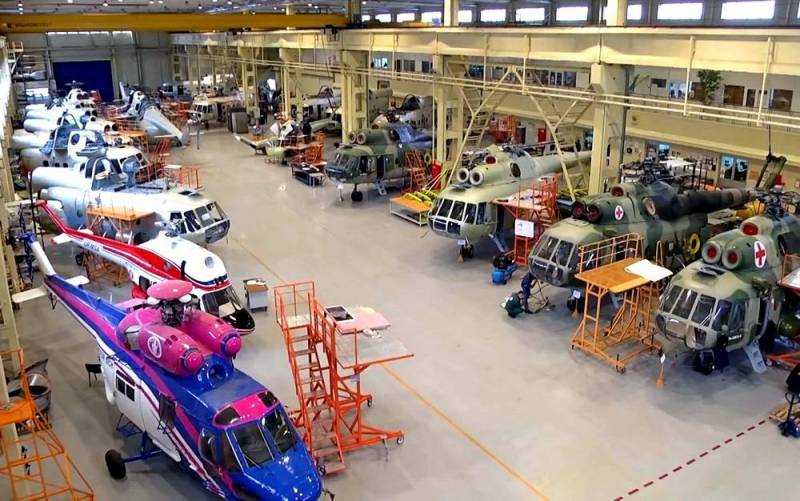 The Zaporozhye Aviation Enterprise Motor Sich asked the Supreme Court of the Russian Federation to overturn the decisions of the lower courts, according to which the company is prohibited from using the Mi trademark (Mil helicopters). The plaintiff, which is the Mil and Kamov National Helicopter Industry Center (Tomilino, Moscow Region), also demands to recover 42 million rubles from the Ukrainian plant.
The essence of the claim by the Russian company is that Motor Sich promoted the modernization of Mi-8T helicopters as the creation of a new type of rotorcraft. In advertising booklets and at exhibitions, the designations Mi-8MSB and Mi-8MSB were used.
In this regard, the Ninth Arbitration Court of Appeal of Moscow took the side of the Mil and Kamov National Helicopter Industry Center, calling the actions of Motor Sich illegal.
The terms "retrofit" and "modification" refer to the creation of a product, which means that performance improvement should be considered a new type of aircraft, not a repair or maintenance.
- says the text of the court decision.
To carry out such activities, the Ukrainian enterprise had to have permission from the helicopter developer, that is, the Mil Moscow Helicopter Plant, which was later confirmed by the Moscow Intellectual Property Rights Court.