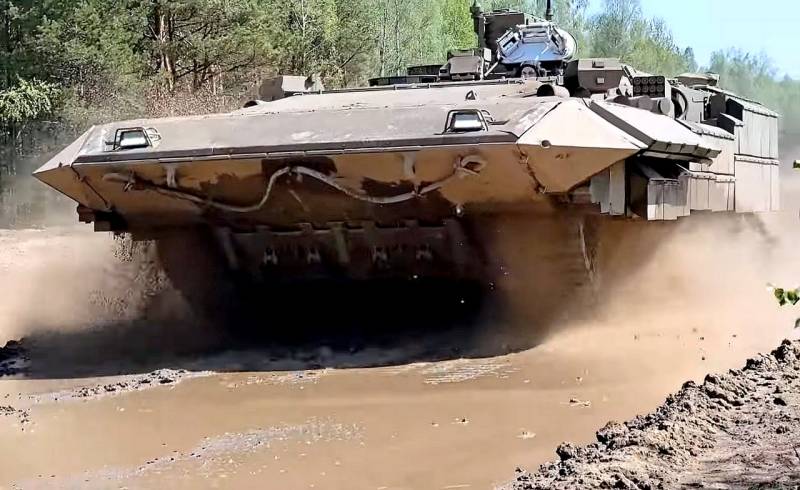 The Russian military department has released information on tests of modernized tanks and combat vehicles. At the disposal of the Defense Blog were footage of a new modification of the T-15 heavy infantry fighting vehicle.
Screenshots from the video, which show the heavy combat vehicle in the commander's version, has the same Armata chassis as the T-14 main battle tank.
Probably, the new modification has the same level of protection as the BMP T-15. It is assumed that this armored vehicle is equipped with special equipment for command and control.
In open sources it is reported that the heavy combat vehicle is equipped with a multi-fuel diesel engine of a new generation, the power of which is 1500 hp. The BMP is also equipped with a hydromechanical automatic transmission and has a mass of about 55 tons, which makes it the heaviest combat vehicle in the Russian army. The T-15 has a top speed of 65-70 km / h and has a cruising range of 550 km.
The body of the infantry vehicle has a very high level of armor protection, which includes modernized passive steel and composite plate armor made of ceramics, as well as an armored frame at the stern. The new Malachite anti-aircraft missile system is said to protect the T-15 from anti-tank guided missiles such as the FGM-148 Javelin and Missile Moyenne Portée (MMP), as well as 120mm tank shells such as the German armor-piercing DM53 and DM63 and American APFSDS and M829A3.