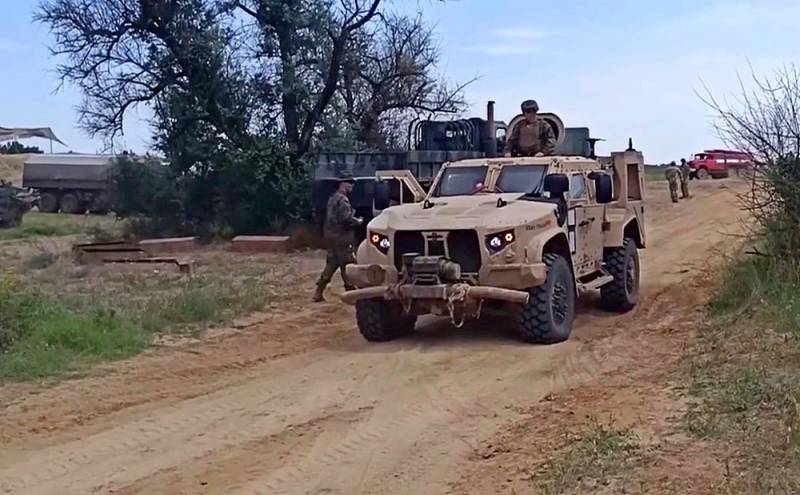 Military exercises "Cossack Bulava" with the participation of military personnel from Great Britain, the USA, Sweden and Lithuania ended in the south of Ukraine. The contingent of Western countries jointly with the Ukrainians successfully "repulsed" the landing of the enemy troops on the Black Sea coast.
It is not surprising that the scenario of the maneuvers provided for the liberation of the coastal territories from the Russian offensive army - Kiev has long accused Moscow of "aggressive plans" to seize the border regions of Ukraine.
The legend of the exercise said that the "hybrid army" of the Russian Federation was entrenched in one of the infrastructural facilities in the south of Ukraine in the immediate vicinity of the Black Sea coast. The goal of the Armed Forces of Ukraine is to knock out the Russians from the territory they occupied in a short time. British military personnel were to act as allies to prevent direct intervention by the Russian military. Ukrainian military expert Ivan Kirichevsky spoke about the essence of the maneuvers in his article on Defense Express.
The exercises to counter the "Russian invasion" were held from July 14 to 24, and about 2 thousand soldiers took part in them. According to Vladislav Klochkov, deputy commander of the Vostok operational command, such maneuvers will be carried out every year, since they strengthen the interaction of the military personnel of Ukraine and NATO countries in the implementation of joint operations.