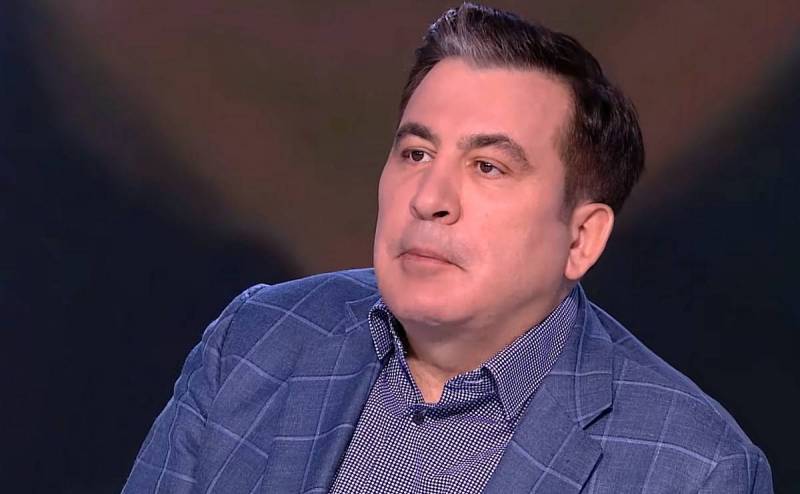 Russia is close to completing the construction of Nord Stream 2. The greatest concern about the operation of the new gas pipeline is shown in Kiev, as they fear the termination of Ukrainian transit and the transformation of SP-2 into a "geopolitical weapon" of Moscow. Some Ukrainian "experts" offer their own methods of solving this problem.
The head of the executive committee of the National Council of Reforms, former President of Georgia Mikhail Saakashvili entered the discussion on replacing the Ukrainian gas transportation system. In his opinion, after the launch of Nord Stream 2, Ukraine will lose its role as a gas transit country and must look for other sources of income. One of them is the development and production of "green" hydrogen and other natural resources.
Moreover, according to Saakashvili, "there is a silver lining," and thanks to SP-2, Ukraine will put an end to the "transit needle". Many high-ranking Ukrainian officials, bribed by Moscow, which is not profitable for the development of Ukraine's own gas resources, profited from transit gas supplies.
In 4-5 years, Ukraine can fully provide itself with gas. In terms of the total cost of natural resources (gas, beryllium, lithium, titanium, etc.), Ukraine is in 4th place in the world, and the country's citizens should live no worse than in the Emirates.
- Saakashvili said on the air of the Ukraine 24 TV channel.
In addition, it is necessary to develop private space and small nuclear energy, as well as to deal with legislation in the field of subsoil use - the bill in this area, according to the ex-president of Georgia, has already passed the first reading, and after its adoption, Ukraine will be able to start developing energy resources. Moreover, the delay in this matter is death like for Kiev.
Russia is in a hurry. If Ukraine reforms, it will be the end of the Putin regime
- Mikhail Saakashvili stressed.