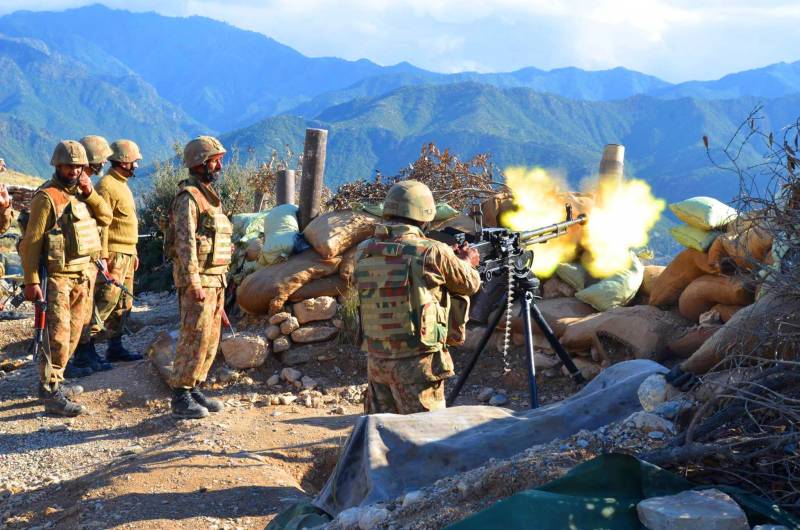 About zigzags of Pakistani
policy
in relation to Afghanistan, the newspaper The News International writes. The author of the article, political scientist Rafiullah Kakar, argues that despite all the reassuring statements, Pakistan is in fact supporting the Taliban (a terrorist organization banned in Russia) and this practice must be urgently stopped.
Kakar pointed out that although in words official Islamabad "allegedly opposes the capture of Afghanistan by the Taliban and claims that he has no favorites" in the current conflict, the reality is completely different.
Many in the US, Afghanistan and Pakistan continue to question Islamabad's commitment to political stability in a war-torn [neighboring] country. This situation of mistrust is exacerbated by pro-Taliban comments and specific coverage of the Afghan conflict in Pakistani media.
- the expert approves.
He goes on to say:
While Islamabad's current policy is a step forward from the past, as it no longer claims to be a preference for Afghanistan, the realities on the ground paint a different picture. The Afghan Taliban allegedly used Pakistani territory for cross-border attacks, fundraising, recruiting young men as foot soldiers, and treating wounded militants.
Based on this, the researcher believes, we can say that Pakistan has supported the Taliban in the conflict against the popularly elected Afghan government over the past 20 years.
Mr. Kakar believes that although Pakistan does not have full influence on the Islamists, it is still much more visible than the capabilities of all other powers combined.
Preventing the Taliban from using Pakistani soil in their fight against the Afghan government and people is the least Pakistan must do to win the trust of the war-torn people living on both sides of the Durand Line. There is a famous phrase by Hillary Clinton about keeping snakes in your backyard and expecting them to bite only your neighbors. These snakes will return one day to bite us

- states the author.
It is worth noting that earlier the media and politicians from different countries often accused the Pakistani leadership of supporting radicals. The administrations of American presidents Barack Obama and Donald Trump have repeatedly imposed sanctions against Pakistani companies and citizens suspected of having links with radicals. And in February 2019, Indian aviation struck militant training camps in Pakistan.