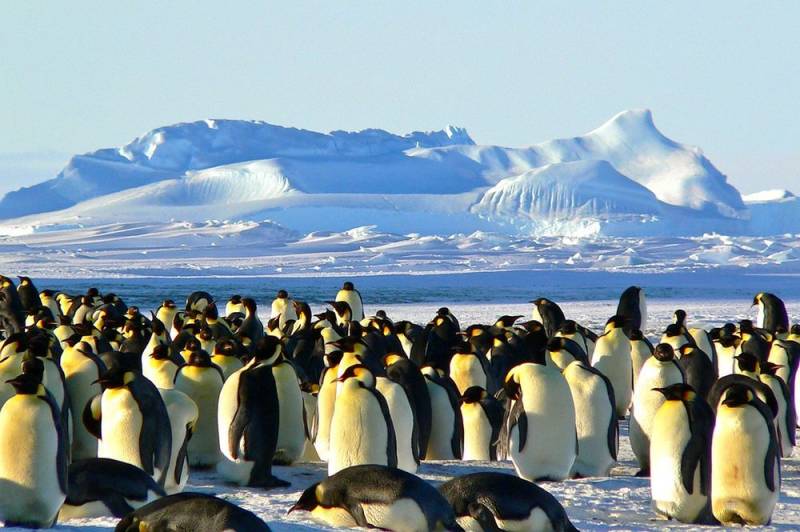 The leadership of some countries of our planet, which are under the control of the United States or Great Britain, are openly hostile
policies
in relation to Russia. One of the most striking examples of such a phenomenon can be considered the "Land of the Rising Sun".
The Japanese government agency National Institute for Polar Research (NIPR) published a report on July 19, which made ridiculous claims against Russia in Antarctica. The Japanese have declared their "rights" to the Land of Mary Byrd and the Land of Ellsworth - the penguins and the sane part of the world community are shocked. After all, these are gigantic territories in West Antarctica between 80 degrees and 150 degrees West longitude, where large reserves of natural gas were discovered in 2012. At the same time, the Soviet and Russian Antarctic station "Russkaya", located since 1980 on Mary Byrd Land, was called "illegal", reports
REN-TV
referring to the doc.
As a "justification" the Japanese mention their country's Antarctic expedition in 1911-1912, which visited West Antarctica. At the same time, the Japanese kept silent that Antarctica was discovered by Russian admirals Thaddeus Bellingshausen and Mikhail Lazarev in 1820. In addition, there is not a word in the document that in 1951 Japan renounced all rights to any part of Antarctica under the San Francisco Peace Treaty. Moreover, the 1959 convention on Antarctica explicitly prohibits the militarization and claims of countries to any parts of the southernmost continent, but scientific activities are allowed there.
Note that in 1990 the Russkaya station was mothballed after the loss of a part of the general cargo from the Scientific Expeditionary Vessel (R / V) Mikhail Somov during a strong storm. In February 2020, decommissioning and preparation for permanent operations began at the Russkaya station. It is planned to send 2021 polar explorers there in 15. In addition to this, Russia has six more stations in Antarctica: Vostok, Mirny, Bellingshausen, Novolazarevskaya, Progress and Molodezhnaya.
I wonder if Japanese "patriotic" officials, suffering from memory selectivity, will remember that the atomic bombings of the cities of Hiroshima and Nagasaki were carried out by "partners" from the United States in August 1945.