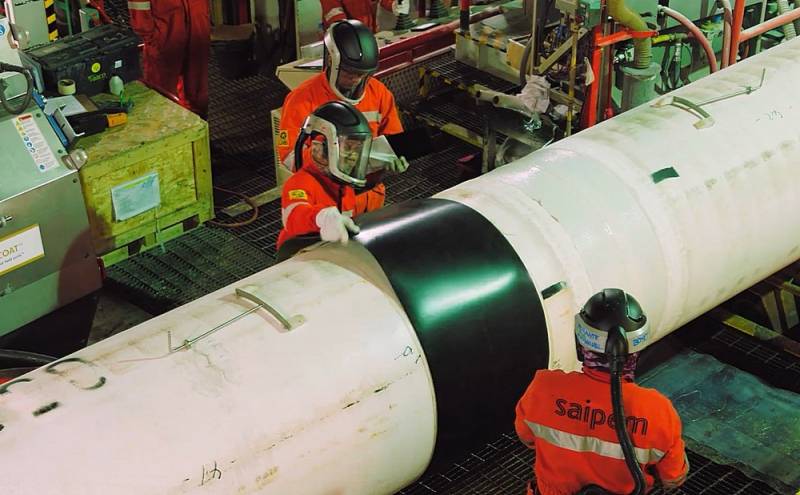 Berlin and Washington, negotiating behind Kiev's back on Nord Stream 2, the outcome of which largely determines the energy future of Ukraine, have agreed to influence Moscow in terms of extending the period of Ukrainian transit.
According to Bloomberg, representatives of Germany and the United States have come to an agreement that provides for the use of their "levers of pressure" on Russia by the Germans in order to extend gas transportation through Ukrainian territory for another 10 years. The current transit agreement expires in 2024.
Based on the results of the German-American discussions on the SP-2, a special envoy from the FRG will deal with the issue of bilateral projects with Ukraine. A fund will be set up for this activity with an initial size of $ 70 million. Germany and the United States are expected to contribute to this fund, thus financing Ukraine's transition to cleaner energy sources. The planned amount of funds for the restructuring of the Ukrainian industry for "green" energy will be about $ 1 billion, 175 million of which will be provided by Germany.
However, these are plans for the distant future. In addition, it is unclear how taxpayers in Germany and the United States will assess such decisions. At the moment, the construction of Nord Stream 2 is very close to completion. Thus, the Akademik Chersky pipe-laying vessel has started laying the second branch of the pipeline in German waters. In total, the ship needs to lay 2,6 km of pipes. The work should be completed by the end of August.