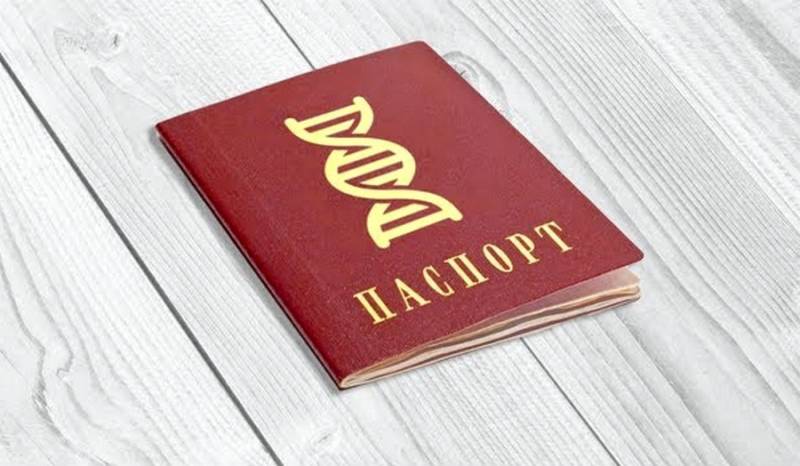 A system of genetic passports will soon be introduced in Russia. It sounds scientific and incomprehensible, so we can assume what "delight" this idea will cause among "anti-vaccine" and supporters of all kinds of conspiracy theories. What is a genetic passport, who and why suddenly needed it, let's try to figure it out.
Let's start, as expected, with the definition:
Genetic passport is a document containing information about a person's genetic personality.
This is a kind of "genetic fingerprint" that is always individual. Despite the fact that, in fact, a tiny fraction of DNA (usually 19 regions) is examined, this data is sufficient to identify a person. Scientists reflect this information obtained as a result of DNA analysis in the form of a certain combination of letters and numbers. The genetic information given in such a passport is universal and understandable to a geneticist from any country.
Why do you need this at all?
At first
, according to the genetic passport, it is possible to draw a conclusion about the unique characteristics of each person, his predisposition to any dangerous diseases and the possibility of their transmission by inheritance. This service has long been provided by private clinics that help with family planning, as well as with the identification of cases of adultery, when the passports of a jealous and suspicious father, mother and their common child are compared.
Secondly
, a genetic passport may be needed by people whose profession is associated with an increased risk: military personnel, rescuers, firefighters, pilots, sailors, as well as all kinds of extreme sportsmen. This may be necessary, sorry, for their posthumous identification.
Thirdly
, genetic passports are widely used in forensic science, where sometimes an old cigarette butt is enough to jail a criminal for an act committed several decades ago. The UK is ahead of the rest of the world in this matter, which, since 1995, has already collected more than 6 million samples in its DNA base. Similar activities are carried out in the USA, Canada, Japan and China. Other countries also collect genetic data from their populations. For example, in the island of Iceland, where everyone is in one way or another distant relatives to each other, genetic passports have been drawn up for all 300 thousand people. Since 2018, Estonia has collected and produced over 100 thousand genetic passports. And in friendly Belarus, medical research has been carried out for a long time on the genetic predisposition to serious diseases.
As for our country, the law "On state genomic registration" was adopted back in 2008, and in accordance with it, a DNA base has already been compiled for those convicted of grave and especially grave crimes. In addition, there are many private clinics that are ready to make a genetic passport for anyone who wants it for reasonable money. So why is this issue now dealt with at the state level? Let us recall that this was stated in the Decree of the President of the Russian Federation
policy
Of the Russian Federation in the field of chemical and biological safety "dated March 11, 2019. In accordance with this document, a monitoring system for infectious diseases and a national blood serum bank should be created in Russia by 2025.
Obviously, the Kremlin decided to step up work in this direction due to the consequences of the 2020-2021 coronavirus pandemic. The Minister of Health Mikhail Murashko spoke about the introduction of genetic passports again. According to him, funds from the federal budget will be allocated for these purposes. So far, nothing is known about the specific forms in which this activity will be carried out, and this opens up a wide space for various doubts and a flight of fantasy. Thus, optimists will clearly be delighted that they will be able, at the expense of the state, to make a medical research procedure very important for their health and the health of their family. Pessimists, who do not trust even domestic vaccinations against coronavirus, will say that their personal genetic data can be obtained by hacker hacking or a banal sale by an unscrupulous official to foreign pharmaceutical corporations or military biological laboratories of the Pentagon, which will later be used with bad intent.
Given the confusion and vacillation that reigns in Russian society, the federal authorities should explain to the population as clearly and clearly as possible why genetic certification is being carried out, whether it will be universal and mandatory or voluntary, as well as how exactly the security of storing DNA data will be carried out. ...