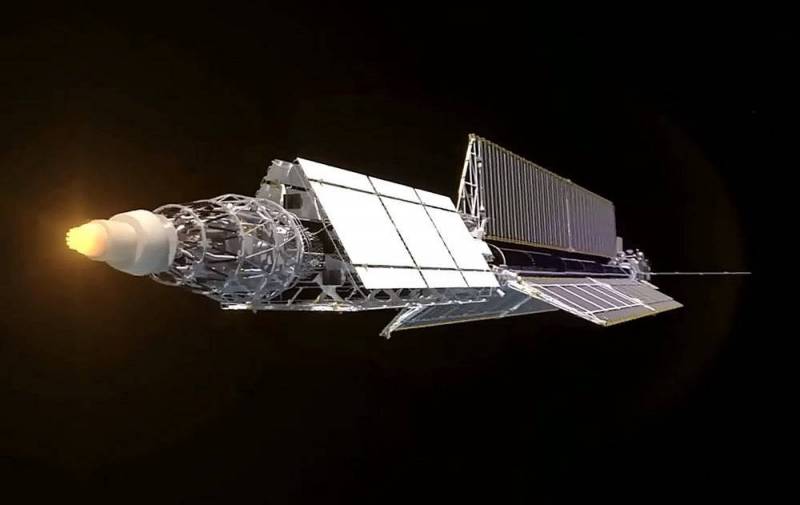 More and more ways of application are being found for the promising Russian space tug "Zeus". If earlier it was planned to use it for interplanetary travel and delivery of goods to the Moon, now its functionality has expanded somewhat.
So, earlier in the IC them. Keldysh said that the spacecraft could "illuminate" air targets directly from orbit, interacting with ground-based air defense systems. Recently, in the materials of KB "Arsenal" (one of the developers) it was indicated that "Zeus" could disable enemy satellites by means of a directed electromagnetic pulse or even "firing" a laser.
In addition, purely civilian functions are envisaged for advanced development. In particular, broadcasting and relaying, providing communications in hard-to-reach areas, as well as delivering goods to near and deep space on a commercial basis.
Recall that the development of a space tug based on TEM with a megawatt-class nuclear power plant started in 2010. By the middle of 2024, the preliminary design of the apparatus should be ready.
Flight tests of Zeus in orbit are scheduled for 2030. If the latter succeeds, the Russian nuclear space tug will go into series production.