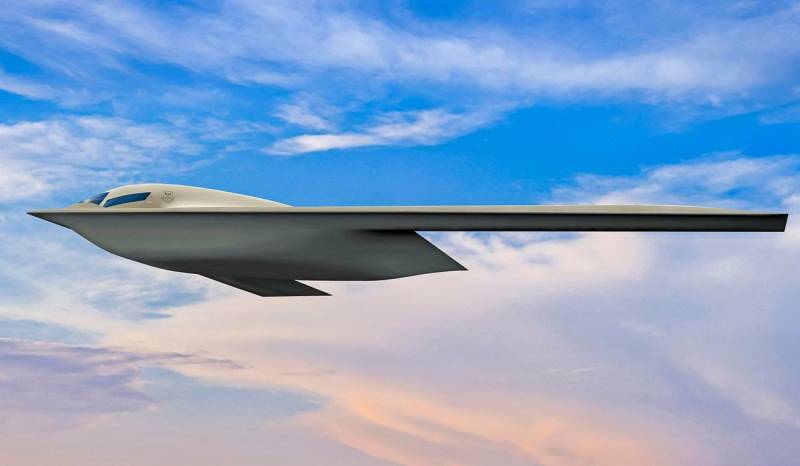 Northrop Grumman Corporation has produced two units of the latest B-21 Raider bombers. Acting Assistant Secretary of the Air Force for Procurement,
technology
and logistics Darlene Costello.
At the same time, the US Air Force has published another render of the new "strategist", which is somewhat different from those that were presented earlier. In particular, there is a noticeable difference in the glazing of the cab. The windshield is now divided into three sections instead of two, as shown in the 2020 render.

The new image also shows a more pronounced bulge in the plane's belly. Note that compared to the B-1, the Raider will have a single weapons bay and a smaller payload.
Currently, both built copies of the B-21 are undergoing ground tests - the hydraulic and electronic systems of the aircraft are being tested. Flight tests are scheduled for early or mid 2022.
According to the plans of the military, the B-21 Raider will replenish the existing fleet of B-1 Lancer, B-2 Spirit and B-52 Stratofortress bombers, and in the future it will be able to replace them.