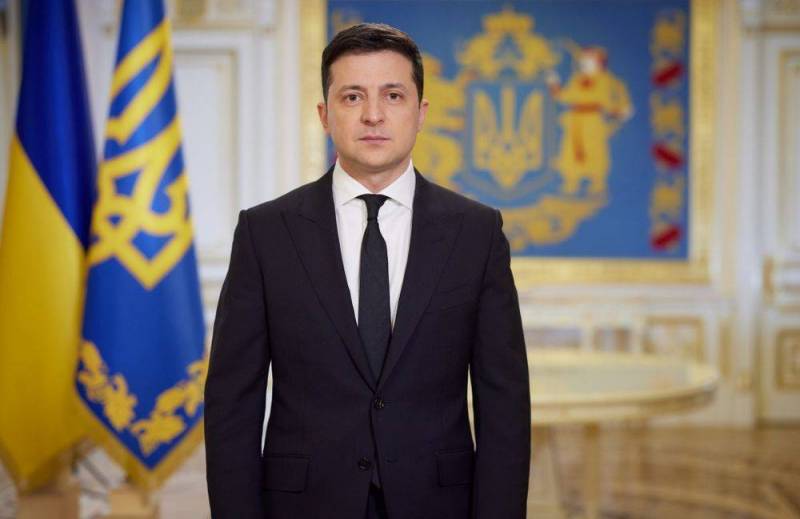 In Ukraine, which infringes on the rights of the Russian-speaking population, discussions continue about the need for education in Russian. This is not surprising, since 51,3 percent of the country's population use Russian for everyday communication or speak it equally with Ukrainian. Vladimir Zelensky said his word in this dispute.
According to the Ukrainian president, in order to open schools in the Russian language in Ukraine, "countries must respect each other," and then everything will be fine. What are we talking about in this case?
If you want a Russian school, let's open a Ukrainian school in Moscow, St. Petersburg, Tyumen, where many Ukrainians live. This is called povaga
- Zelensky said in an interview with Western media.
The "language" issue in Ukraine has escalated after the bill "On indigenous peoples" initiated by the head of state in May this year, according to which Russians, Belarusians, Moldovans and Poles are no longer considered as such in the country - therefore, they are not allowed to open educational institutions in their native language ...
The discriminatory bill of Kiev was strongly opposed in the Russian parliament.
The Ukrainian authorities are following the path of the Nazi Third Reich or, in modern times, along the path of Latvia and Estonia, which have enshrined in laws the shameful title of "non-citizens" for their Russian population
- said the first deputy chairman of the State Duma Konstantin Zatulin.