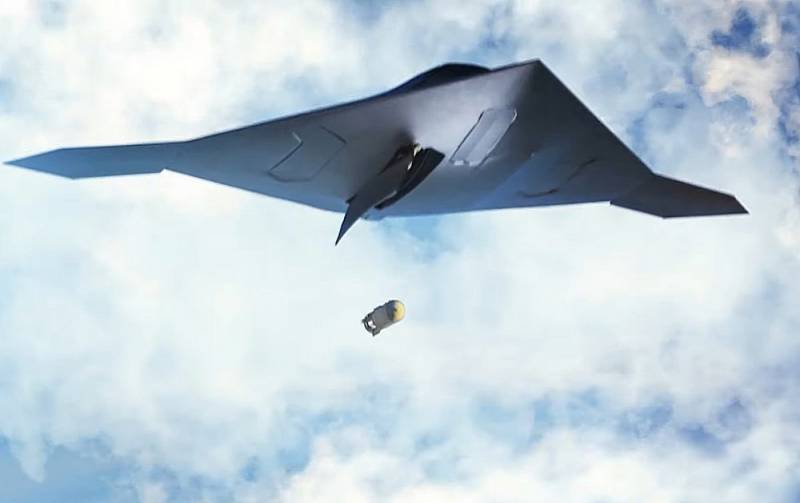 A whole range of specialized events will take place on the territory of the International Exhibition Center in Kiev on June 15-18, including the International Exhibition "Zbroya and Bezpeka - 2021" ("Arms and Security - 2021"). In the course of its work, an official presentation of a full-size mock-up of the Ukrainian multipurpose stealth drone ACE ONE, which resembles the Lockheed Martin RQ-170 Sentinel (USA) and C-70 Okhotnik (Russia), should take place.
According to Ukrainian media, the UAV developer is the ACE company, and the project leaders are the former head of the State Space Agency of Ukraine Vladimir Usov and the ex-president of Antonov State Enterprise Alexander Los President). It is also said that work on an ambitious project is being carried out in partnership with State Enterprise Ivchenko-Progress, JSC Motor Sich and LLC Gidrobest.
Before the exhibition, an animated video was presented to the public in which the specified UAV destroys a Russian Orion drone, a T-90 tank and even a small military camp with various ammunition. Based on their shots, it can be assumed that the ACE ONE will be equipped with one turbojet engine like the AI-322F turbojet engine.
The developers claim that the wingspan of the drone will be 11 m, the length of the device will be 8 m, the maximum take-off weight will be 7,5 tons, the speed will be Mach 0,95. ACE ONE will have a combat radius of 1500 km, the ability to climb to an altitude of 13,5 km and carry a payload of up to 1 ton.
It is stated that these drones will be able to work in a "swarm". The estimated cost of one complex (set), consisting of several UAVs (apparently, we are talking about three vehicles) and a ground control station, will be $ 12-13 million.